Upcoming Events – Konzerttermine
18.06.2022  Jörgstival-Servusla Altdorf (Privat)
15.07.2022  Fürth St. Martin, Hochstr. 12 – 20:00 Uhr
 22.07.2022  Mindelstetten RosenGarten & MondenHain 18:00 Uhr
Du planst eine Veranstaltung und suchst dafür chillige, spirituelle oder meditative Musik mit reichlich Beat. Handpan Musik erreicht die Herzen deiner Gäste im Nu und ist unvergesslich. Unsere Musik passt bei:
Gartenfesten
Hochzeiten
Straßenfesten
Yoga-Retreats
Bauchtanz
Vernissagen / Finissagen
als Geburtstagsüberraschung
meditativer Gruppenarbeit
Gottesdiensten
Beerdigungen
private Feiern
Tagungen / Seminare / Messen
und natürlich Musik-Festivals.
Wenn du Handpan lernen möchtest, gehen wir gerne mit dir die ersten Schritte. Zusammen Handpan spielen ist eine besondere Erfahrung.
Am besten du schreibst uns über das Kontaktformular unten eine Nachricht und wir melden uns umgehend.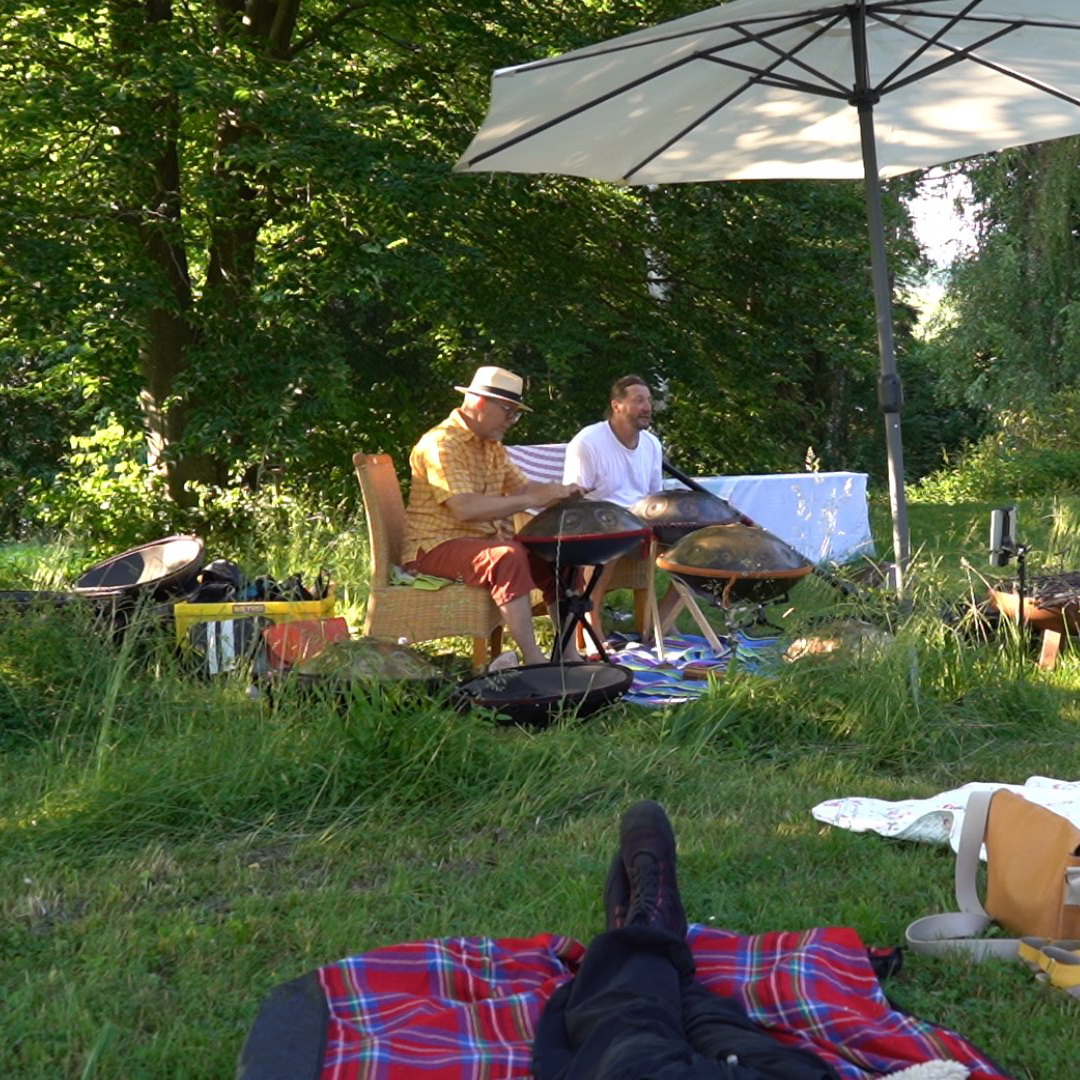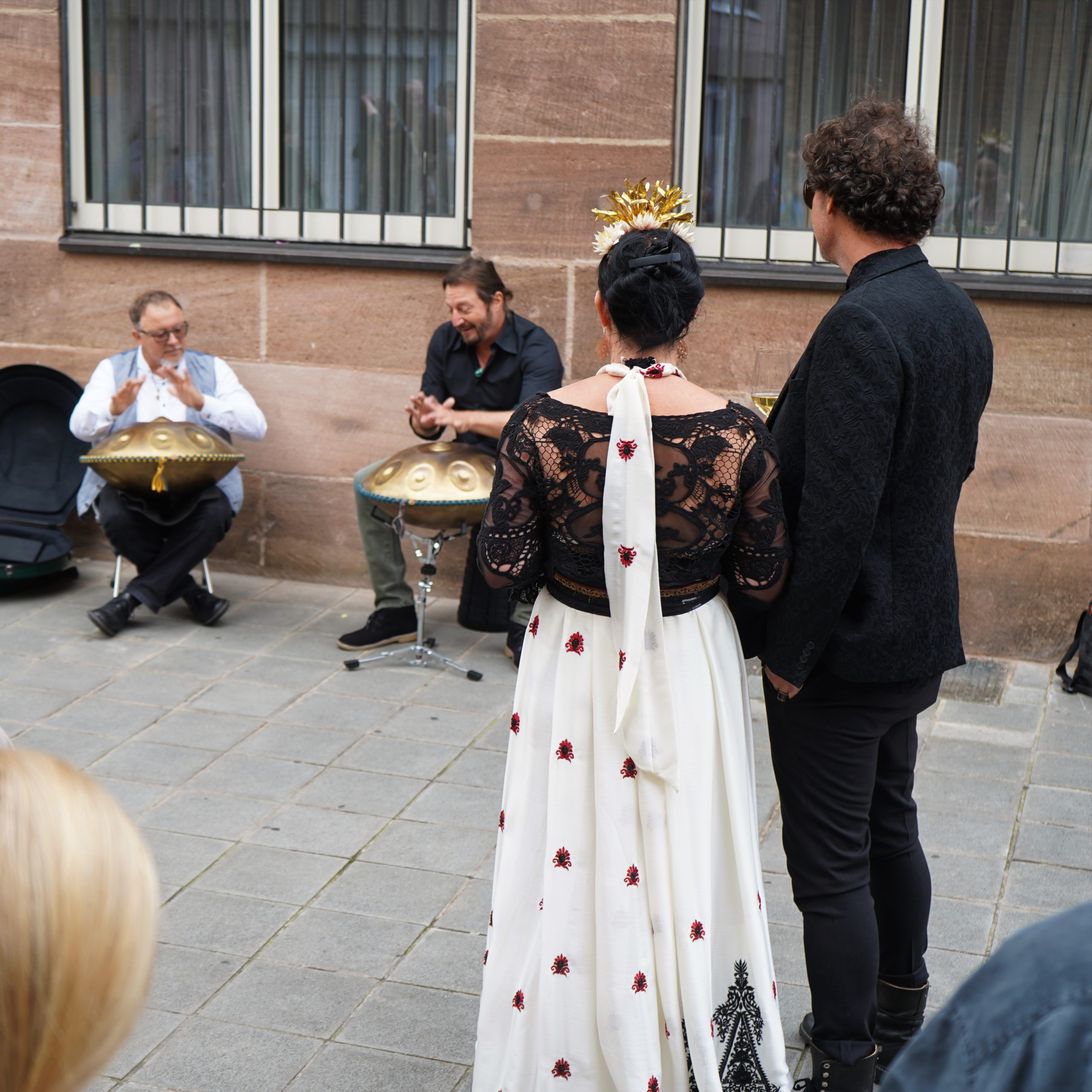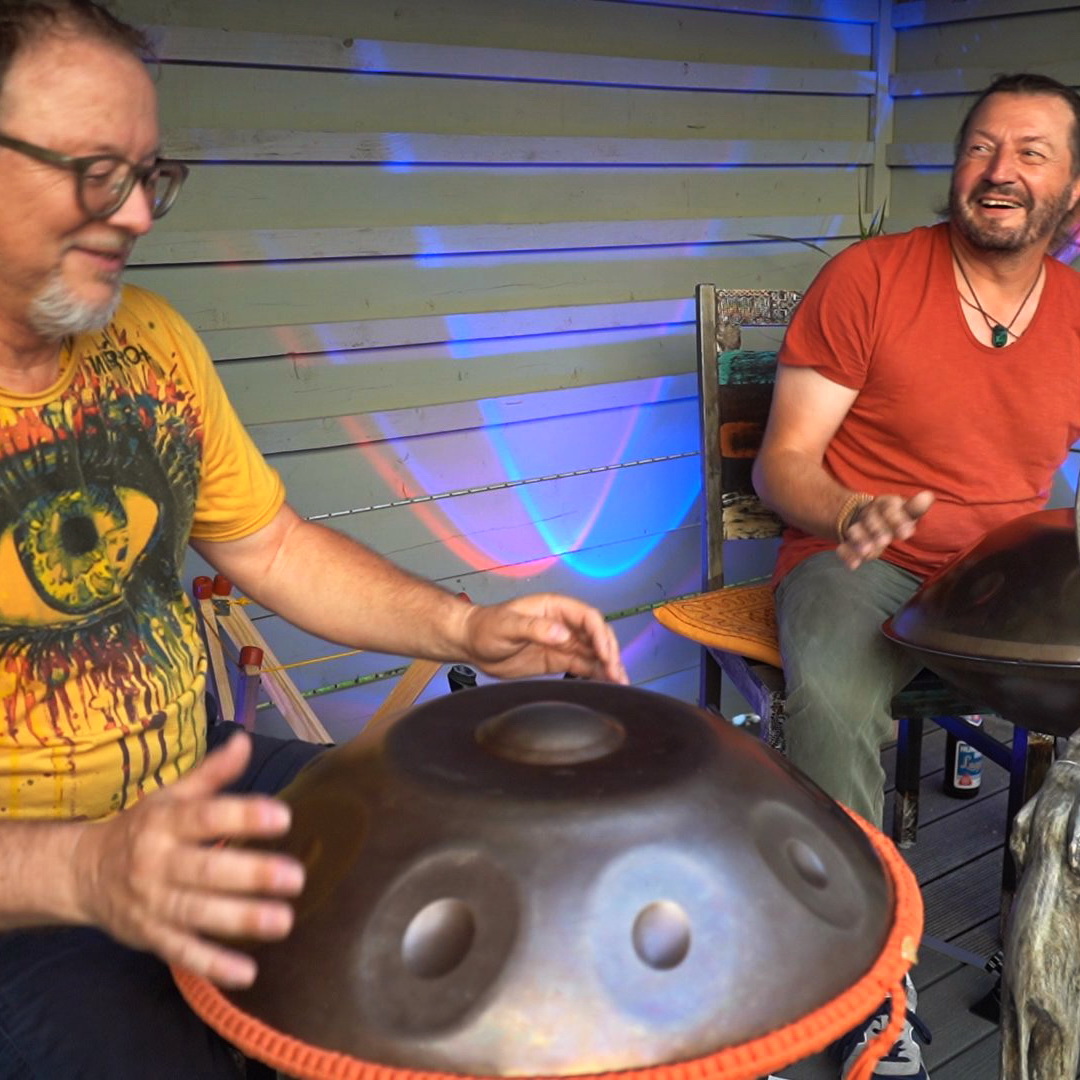 You are planning an event and are looking for chill, spiritual or meditative music with plenty of beat. Handpan music reaches the hearts of your guests in no time and is unforgettable. Our music fits at:
garden parties
weddings
street parties
yoga retreats
belly dance
vernissages / finissages
as a birthday surprise
meditative group work
church services
funerals
private celebrations
conferences / seminars / fairs
and of course music festivals.
If you want to learn handpan, we will be happy to take the first steps with you. Playing handpan together is a special experience.
The best way is to send us a message using the contact form below and we will get back to you as soon as possible.
Last Concerts – Konzerthistorie
30.01.2022  Krautostheim, Johanneskirche
30.01.2022  Markt Nordheim, Kirche St. Georg
09.04.2022  Zirndorf/Anwanden Wolfgangshof
14.05.2022  Ottensoos Kulturbahnhof
18.06.2022  Jörgstival-Servusla Altdorf (Privat)
15.07.2022  Fürth St. Martin, Hochstr. 12 – 20:00 Uhr
 22.07.2022  Mindelstetten RosenGarten & MondenHain 18:00 Uhr
 21.02.2021  Ezelheim St. Leonhard
 21.02.2021  Ingolstadt – Suggenheim Friedenskirche
 18.06.2021  Mindelstetten RosenGarten & MondenHain
30.07.2021  Oberasbach tOM´s Garden Party
15.10.2021  Nürnberg Jakobskirche
28.10.2021  Ottensoos Kulturbahnhof Ausstellungseröffnung + Lesung
14.11.2021  Eckental/Eschenau St. Bartholomäus
11.12.2021  Röthenbach a.d.P. Kirche St. Bartholomäus
04.07.2020  Nürnberg Birthday Party
06.08.2020  Fürth Birthday Party
15.08.2020  Hirschbach Achtel Garden Party
04.09.2020  Nürnberg Standesamt Wedding
17.10.2020  Erlangen Manjula Belly Dancers
05.12.2020  Röthenbach a.d.P. Kirche St. Bartholomäus