Upcoming Events – Konzert-/Eventtermine
 19.05.2023  St. Martinskirche (Hochstrasse 14), Fürth 20:00 Uhr
 08.- 11.06.2023  SoulGarden
 24.06.2023  RosenGarten & MondenHain, Mindestetten 18:00 Uhr
 11. – 16.07.2023 Wild Naya Summer Academy

15.08.2023 Germanisches Nationalmuseum, Nürnberg 18:00 Uhr
Doppelkonzert GO8OM und MEA


24.08.2023 Heilig Kreuz Kirche, Röthenbach a.d.P. 18:00 Uhr


Save the Handpan
Today we ask for your support with raising funds for #SaveTheHandpan. More information and how you can support you´ll find here:
Heute bitten wir dich um deine Unterstützung beim Sammeln von Spenden für "Rettet die Handpan". Weitere Informationen und wie du unterstützen kannst findest du hier:
Made with Rhythm and Love
Spiritual and Holistic Soundclouds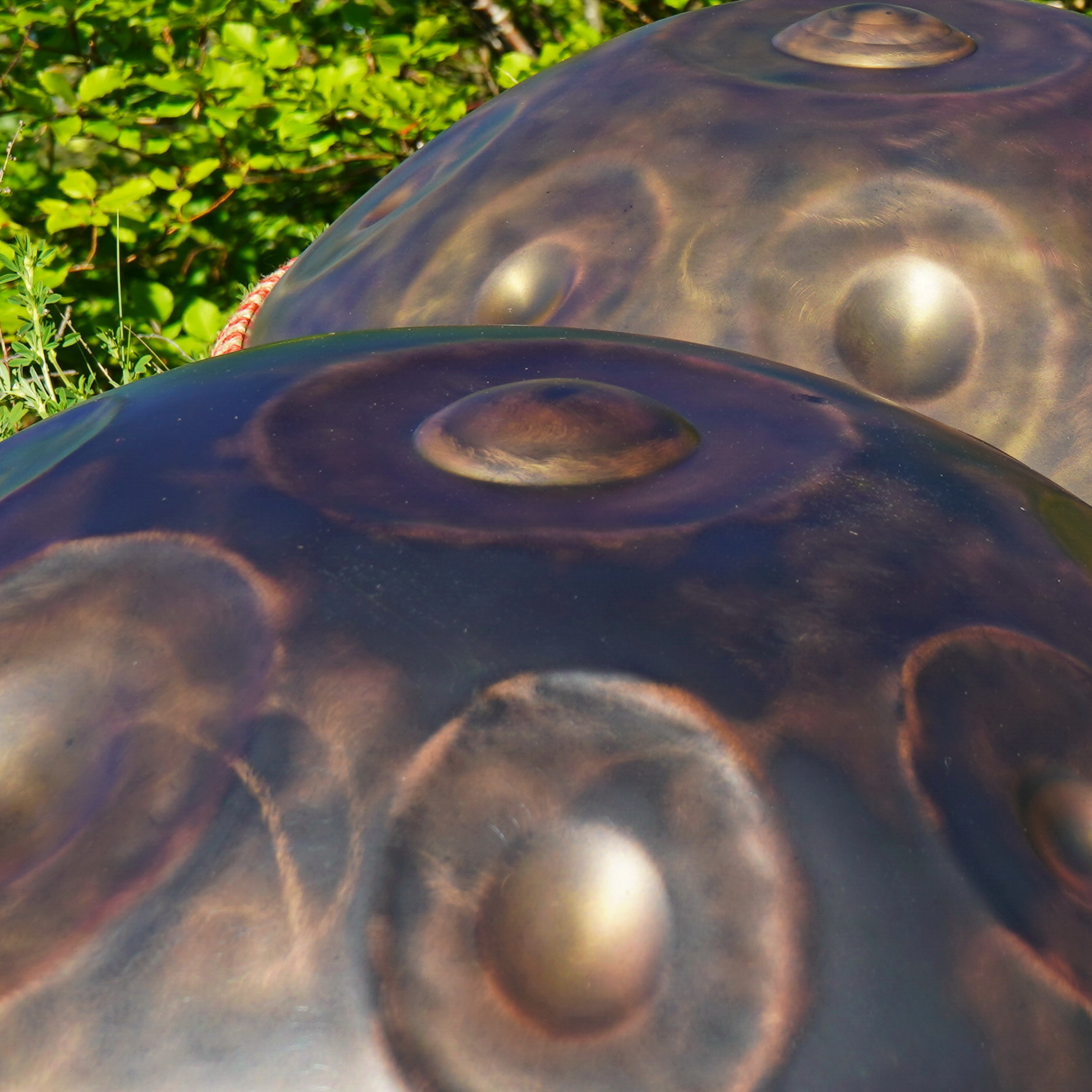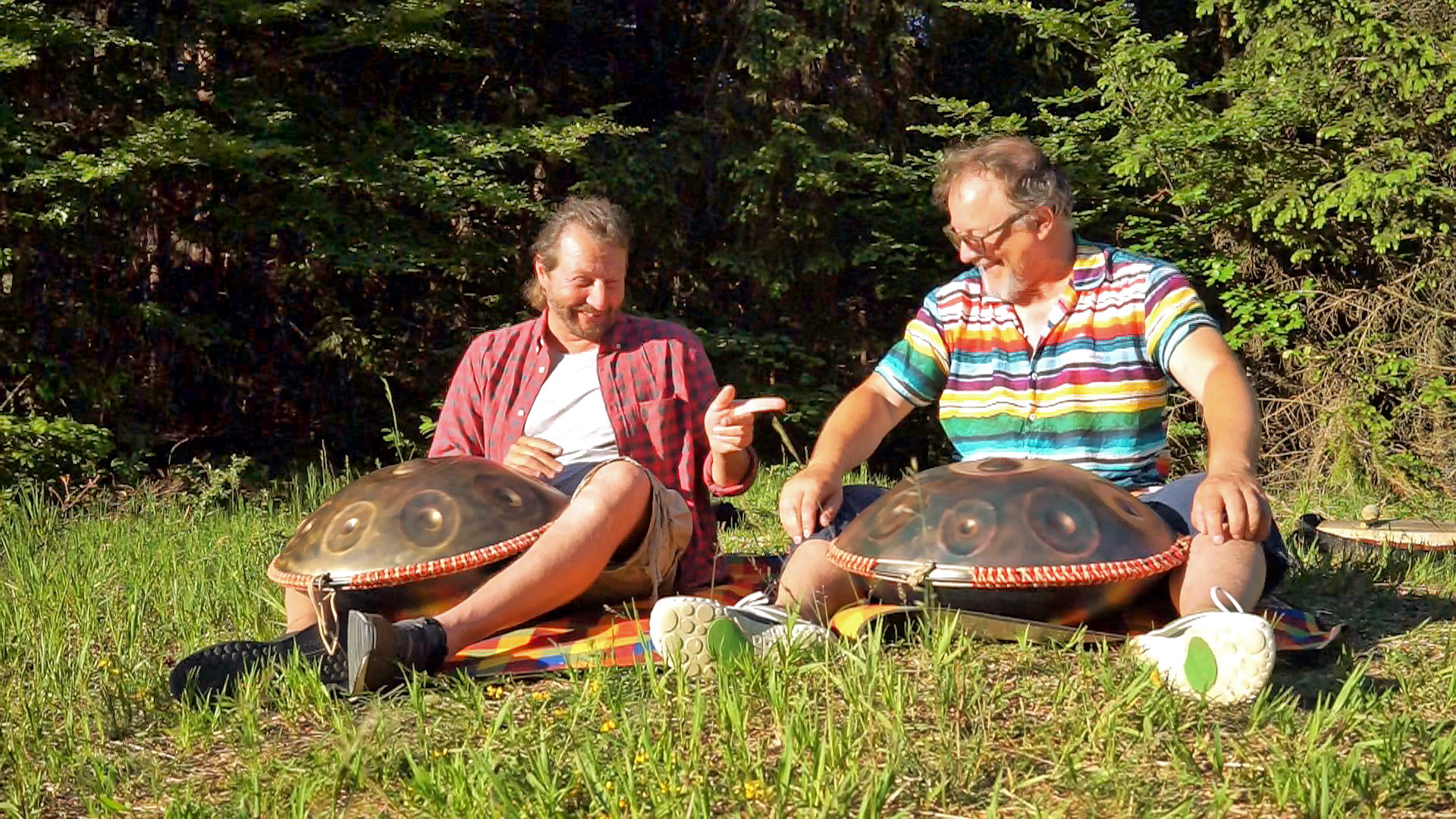 GO∞OM was founded in 2019 in the metropolitan region of Nuremberg. Since about 10 years inGO + tOM (= GO∞OM) know each other from band projects of African and Latin American percussion music. We two franconian autodidacts like to be guided by our feelings and emotions when making music. Our music is often created through improvisation in inspiring and spiritual places. So the power of feelings, emotions and nature create infinite variations which we express through our handpan music. Because the infinity in the here and now is very important to us, we have included it with the horizontal 8 in our band logo GO∞OM. Also, of course, the two big O's symbolize our two handpan instruments.

At least since the Griasdi Handpan Festival in Austria in summer 2019 we decided that we as GO∞OM want to share our enthusiasm and passion for Handpan music with others.
Our compositions are created by rhythm and love. This way spiritual and holistic sound clouds are created on which we let ourselves drift. Besides handpans we use various percussion instruments, synthesizer and didgeridoo. We also welcome experimental jamming with other musicians.
We gladly invite you to join us on our exciting journey. Wherever we may meet, let us feel and experience the beauty and inspiration of music together. Let it flow!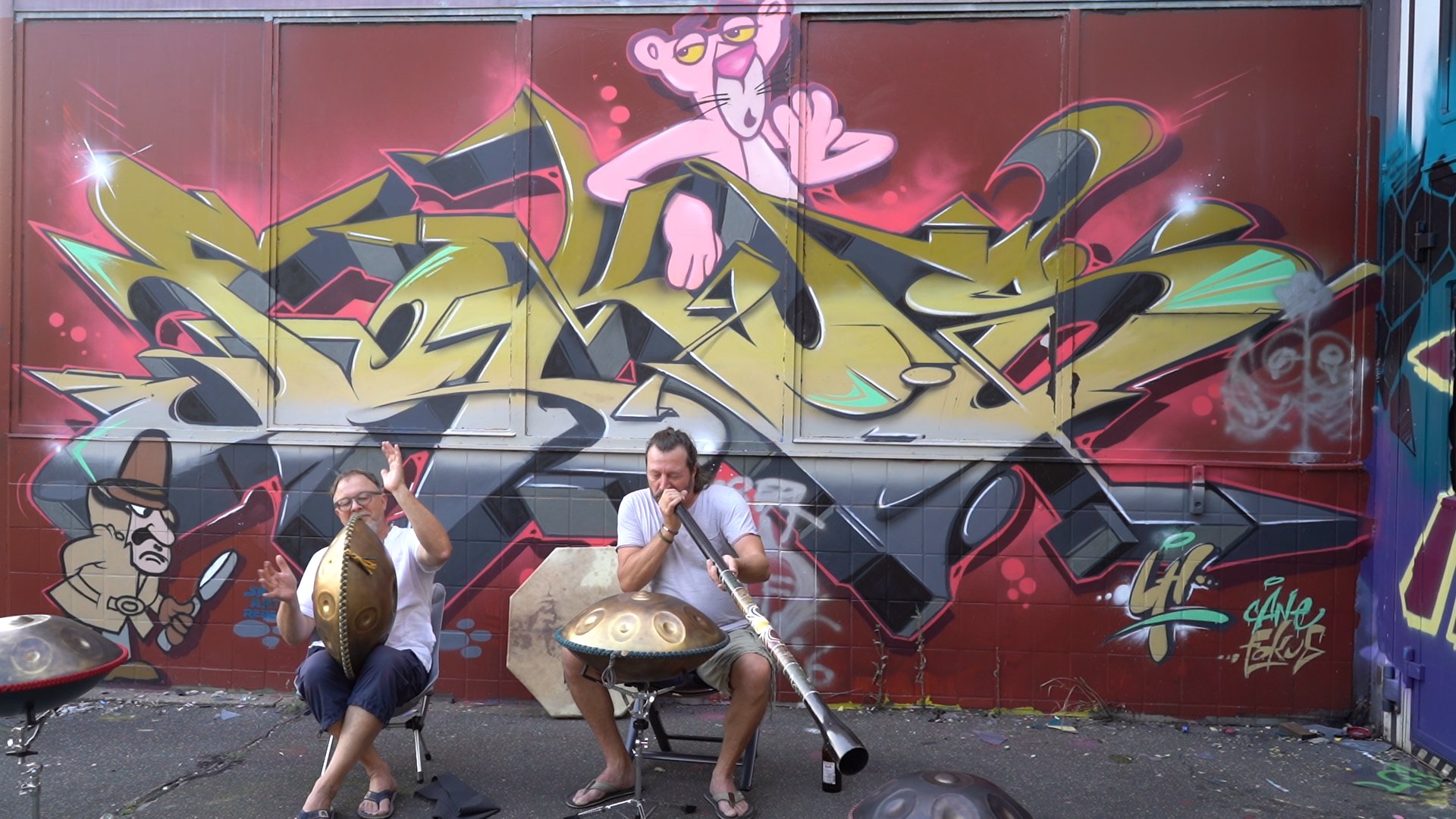 GO∞OM wurde 2019 in der Metropolregion Nürnberg gegründet. Seit etwa 10 Jahren kennen sich inGO + tOM (= GO∞OM) aus Bandprojekten afrikanischer und lateinamerikanischer Perkussionsmusik. Wir, zwei fränkischen Autodidakten, lassen uns beim Musizieren gerne von unseren Gefühlen und Emotionen leiten. Unsere Musik entsteht oft durch Improvisation an inspirierenden und spirituellen Orten. So entstehen durch die Kraft der Gefühle, Emotionen und der Natur unendliche Variationen, die wir durch unsere Handpan Musik zum Ausdruck bringen. Da die Unendlichkeit im Hier und Jetzt für uns sehr wichtig ist, haben wir sie mit der horizontalen 8 in unser Bandlogo GO∞OM aufgenommen. Außerdem symbolisieren die beiden großen O´s natürlich unsere beiden Handpan Instrumente.
Spätestens seit dem Griasdi-Handpan Festival in Österreich im Sommer 2019 haben wir beschlossen, dass wir als GO∞OM unsere Begeisterung und Leidenschaft für die Handpan Musik mit anderen teilen wollen.
Unsere Kompositionen entstehen durch und mit Rhythmus und Liebe. Auf diese Weise entstehen spirituelle und ganzheitliche Klangwolken, auf denen wir uns treiben lassen. Neben Handpans verwenden wir verschiedene Perkussionsinstrumente, Synthesizer und Didgeridoo. Auch das experimentelle Jammen mit anderen Musikern ist uns willkommen.
Wir laden Euch gerne ein, uns auf unserer spannenden Reise zu begleiten. Wo auch immer wir uns treffen, lasst uns gemeinsam die Schönheit und Inspiration der Musik spüren und erleben. Lasst es fließen!
Surprise with cheese cream cake
What was actually meant as a surprise for the jubilarian Udo Langer from @Klangfeder, and this surprise definitely succeeded, also ended up being an unexpected surprise for us. After our surprise songs, the spontaneous jam with Udo was incomparable. He created magical sounds to our songs on his electric piano, which went deep under our skin, i.e. permanent goose bumps. That touched us all very much. To be continued for sure.
At the end, we had super delicious cheese-cream cake as a birthday cake.
Thanks to @muenchenergie for the great location with unique and sun energy charged atmosphere.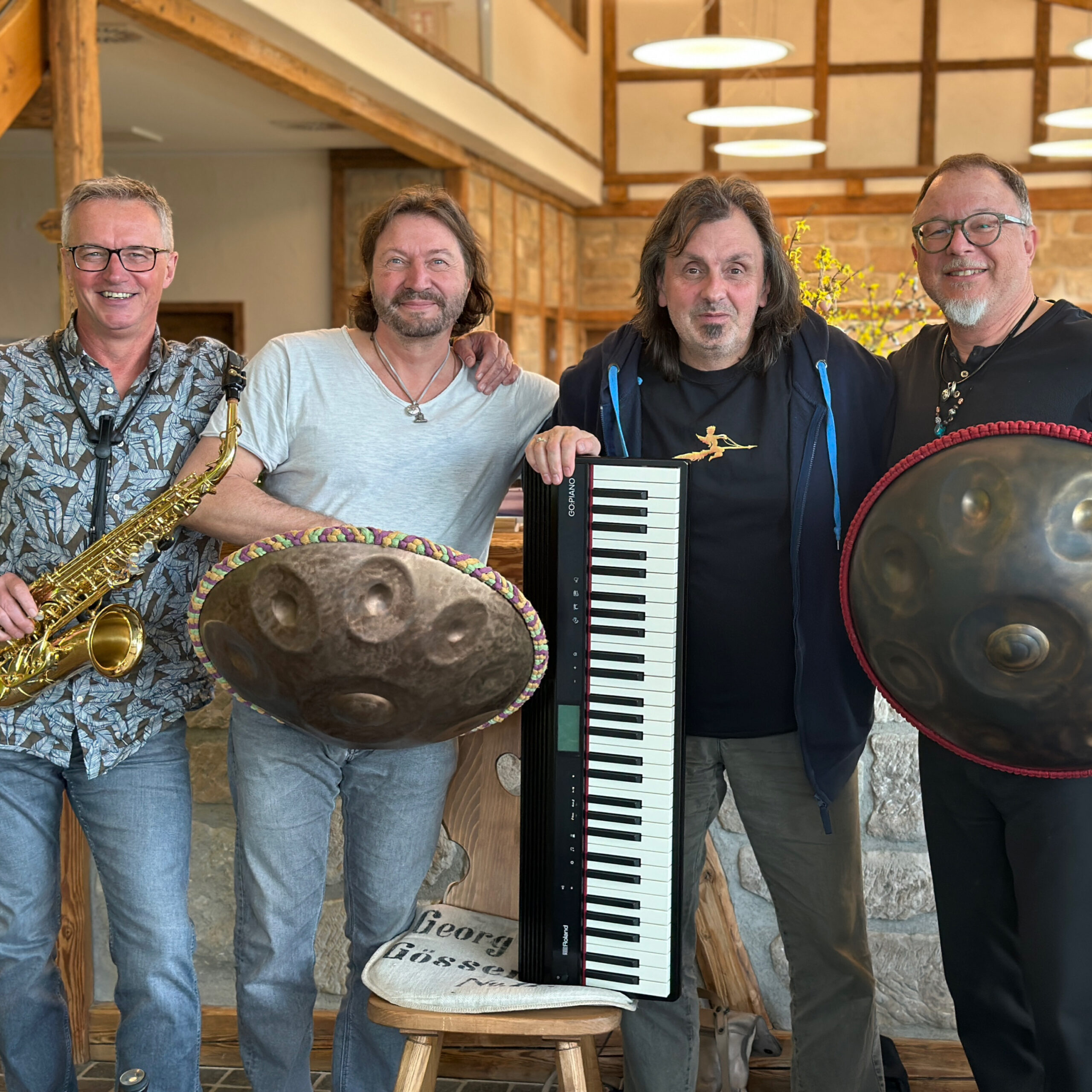 Überraschung mit Käsesahne-Schnitte
Was eigentlich als Überraschung für den Jubilar Udo Langer von @Klangfeder gedacht war, und diese Überraschung ist definitiv gelungen, wurde am Ende auch zu einer unerwarteten Überraschung für uns. Nach unseren Überraschungssongs war die spontane Jam mit Udo unvergleichlich. Er kreierte zauberhafte Sounds zu unseren Songs auf seinem E-Piano, die uns ganz tief unter die Haut gingen, sprich Dauer-Gänsehaut. Das hat uns alle sehr berührt. Fortsetzung folgt bestimmt.
Am Schluss gab es als Geburtstagskuchen noch super leckere Käsesahne-Schnitten.
Danke an @muenchenergie für die tolle Location mit einmaliger und Sonnenenergie geladener Atmosphäre.
On the celebration of the 10th anniversary of the organic shopping market in Hersbruck, many people were invited who have contributed to making something like this possible in a small town. The change begins in the small. Of course, the local "celebrities" were also present. Thank you, Erika Vogel, that we were invited by you to make an additional small contribution to the relaxed and friendly atmosphere at the festive event with our handpan music.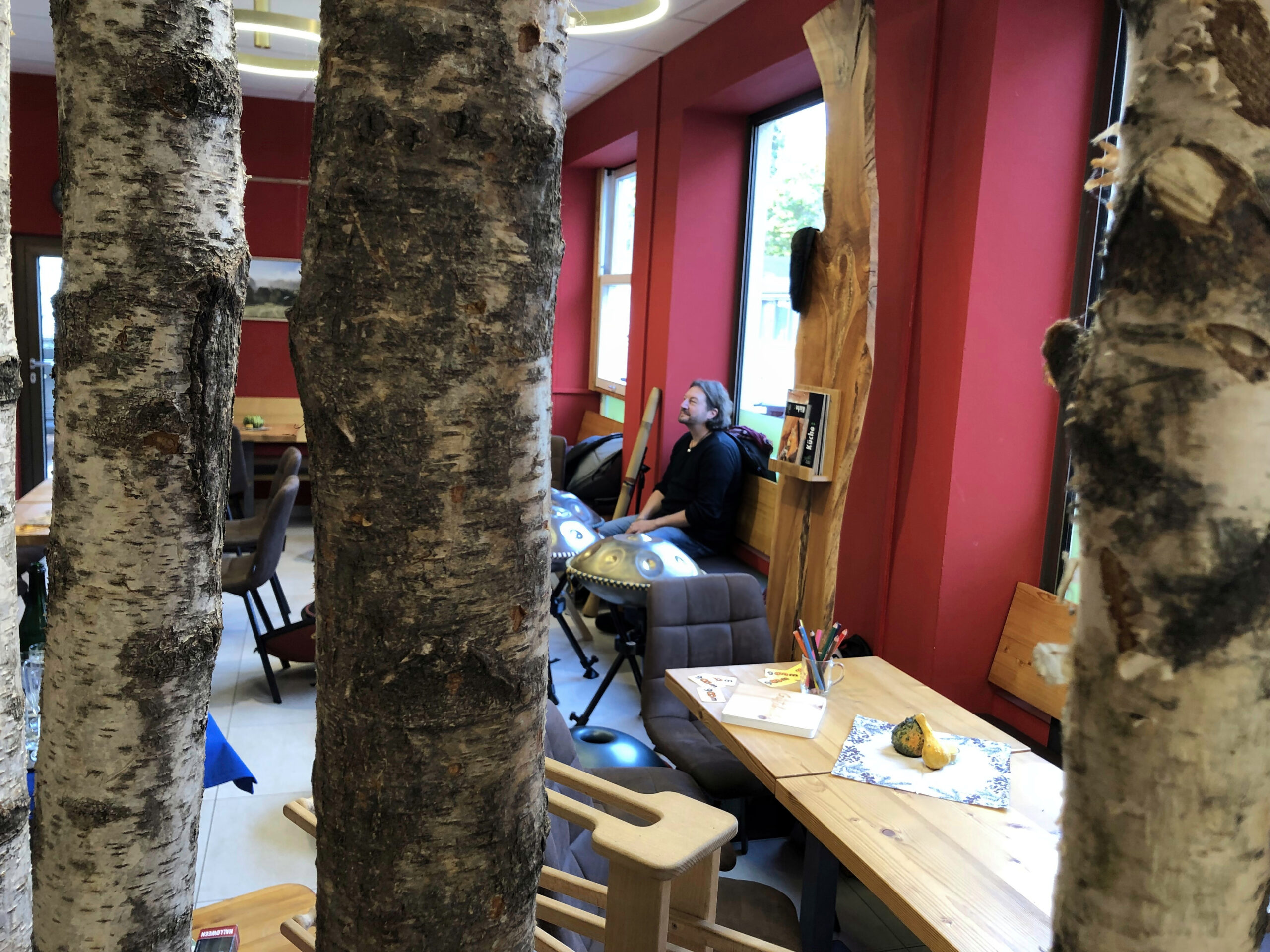 Zum 10-jährigen Jubiläum vom Bio-Markt in Hersbruck waren viele Menschen geladen, die dazu beigetragen haben in einer Kleinstadt so etwas möglich zu machen. Der Wandel beginnt im kleinen. Natürlich war auch die lokale "Prominenz" zugegen. Vielen Dank, Erika Vogel, dass wir von dir eingeladen wurden, bei der Festveranstaltung mit unserer Handpan-Musik zusätzlich einen kleinen Beitrag für die entspannte und freundschaftliche Atmosphäre zu leisten.

Talking shop, being together, gabbing, playing handpan, enjoying the SoulGarden. Jörg opened his doors to his wonderland again and welcomed us all with warm hearts. Thank you very much Jörg for making it possible again. Handpan community as it should be.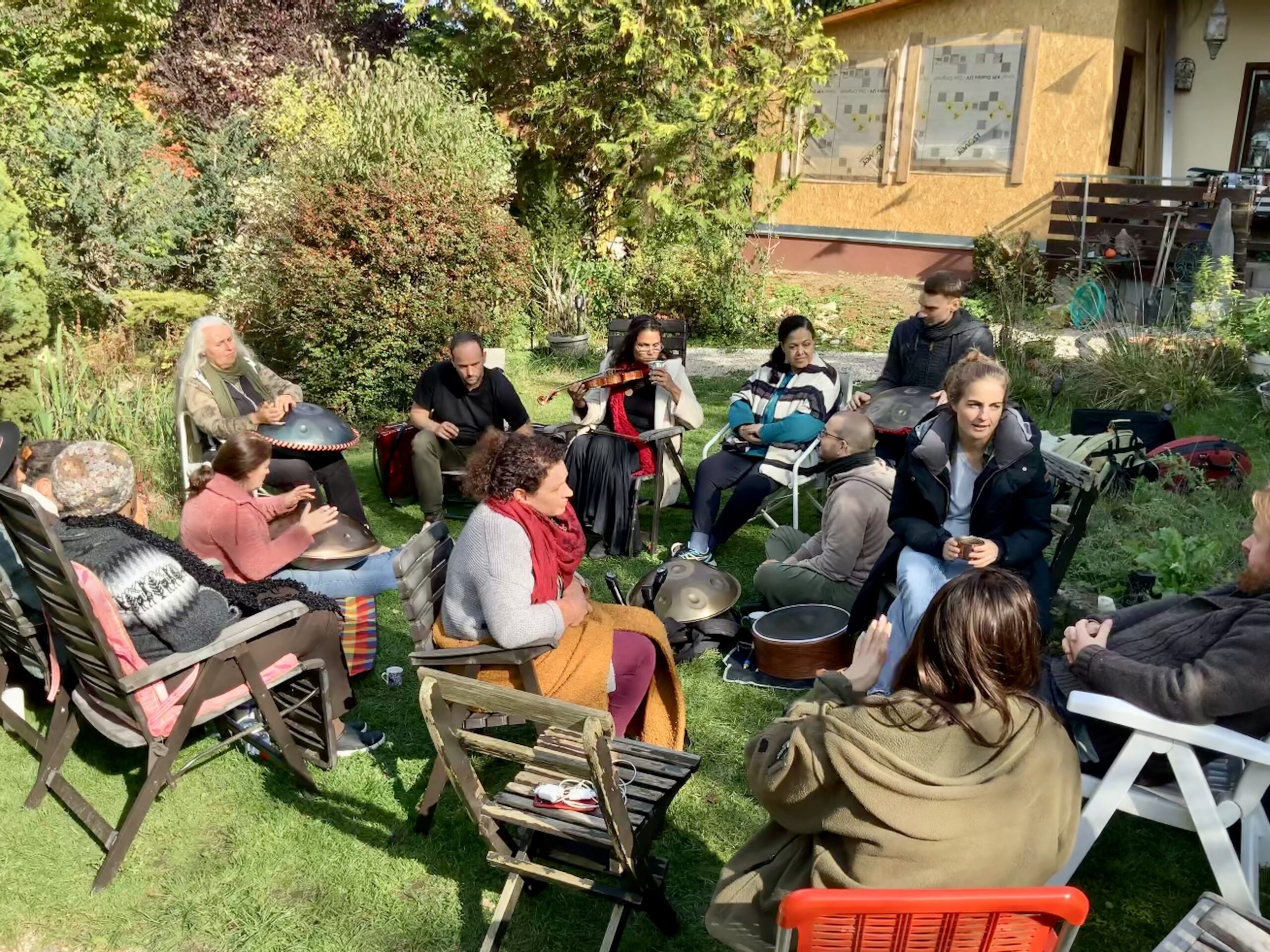 Fachsimpeln, zusammen sein, quatschen, Handpan spielen, den SoulGarden genießen. Jörg hat wieder seine Tore zu seinem Wunderland geöffnet und uns alle mit warmen Herzen empfangen. Vielen lieben Dank Jörg, dass du es wieder möglich gemacht hast. Handpan-Community wie sie sein sollte.
GO8OM live at Gutmann Nürnberg. GO8OM XL would like to thank the Hairdressers Guild of Nuernberg/Fuerth and all those involved (sound engineer, catering team) for this wonderful evening at the Gutmann Wanner. You were all super nice, and it was great fun to play here. Pantastic greetings inGO, tOM and aXeL (= GO8OM XL)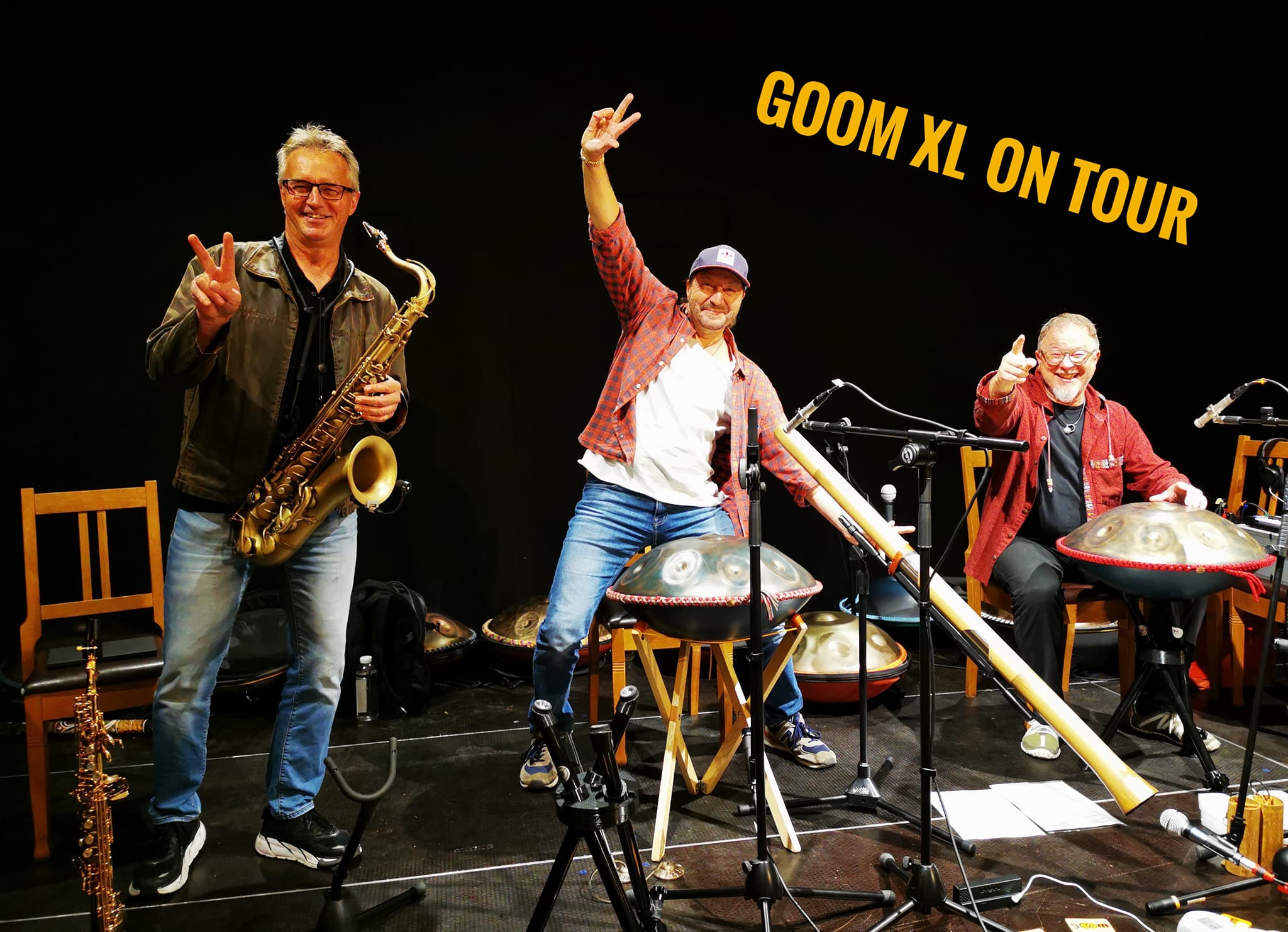 GO8OM live im Gutmann Nürnberg. GO8OM XL bedankt sich bei der Friseurinnung Nürnberg/Fürth und allen Beteiligten (Tontechniker, Catering-Team) für diesen wunderschönen Abend im Gutmann Wanner. Ihr wart alle super nett, und es hat großen Spaß gemacht, hier zu spielen. Pantastische Grüße inGO, tOM und aXeL (= GO8OM XL)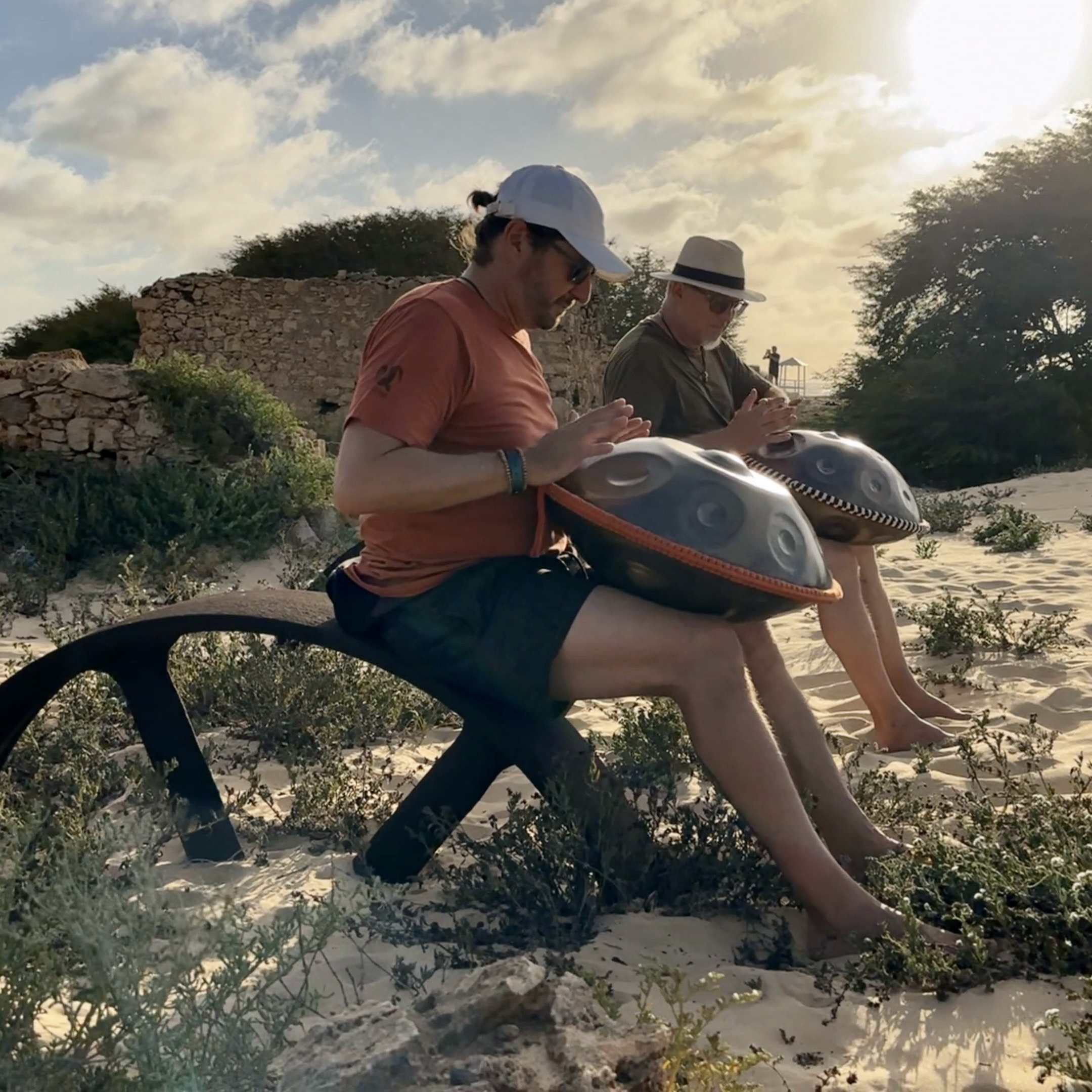 Enjoying life at Boa Vista
Light as a bird over the ocean the sounds fly back and forth. This lightness of life, which we were allowed to experience in two weeks on the Cape Verde Islands, is a great gift. The sun, the sea and the lovely people who accompanied us during this time made every single day an emotional festival. And again, the handpan and the music connects people in a magical way. With the highlight of inGO's "big birthday" on the beach, with a yummy cocktail in your hand and your feet in the white warm sand. That's all it takes. An amazing time with all of you and especially our patient partners. From the bottom of our hearts, a big thank you for the time we were able to spend together. The most beautiful gift people can give each other. Have fun with a medley of impressions from the island of Boa Vista with our song "Boa Vista", which was created on site.
Leicht wie ein Vogel über dem Ozean fliegen die Töne hin und her. Diese Leichtigkeit des Lebens, die wir in zwei Wochen auf den Kapverden erleben durften, ist ein großartiges Geschenk. Die Sonne, das Meer und die lieben Menschen die uns in dieser Zeit begleitet haben, machten jeden einzelnen Tag zu einem emotionalen Festival. Und wieder verbindet die Handpan und die Musik Menschen auf magische Weise. Mit dem Höhepunkt von inGO´s "Runden" am Strand, mit einem leckeren Cocktail in der Hand und den Füßen im weißen warmen Sand. Mehr braucht es nicht. Eine Wahnsinns-Zeit mit euch allen und vor allem unseren Partnerinnen. Von Herzen ein ganz großes Dankeschön für die Zeit die wir miteinander verbringen durften. Das schönste Geschenk was Menschen sich schenken können. Viel Spaß mit einem Medley von Eindrücken von der Insel Boa Vista mit unserm vor Ort entstandenen Song "Boa Vista".(2022)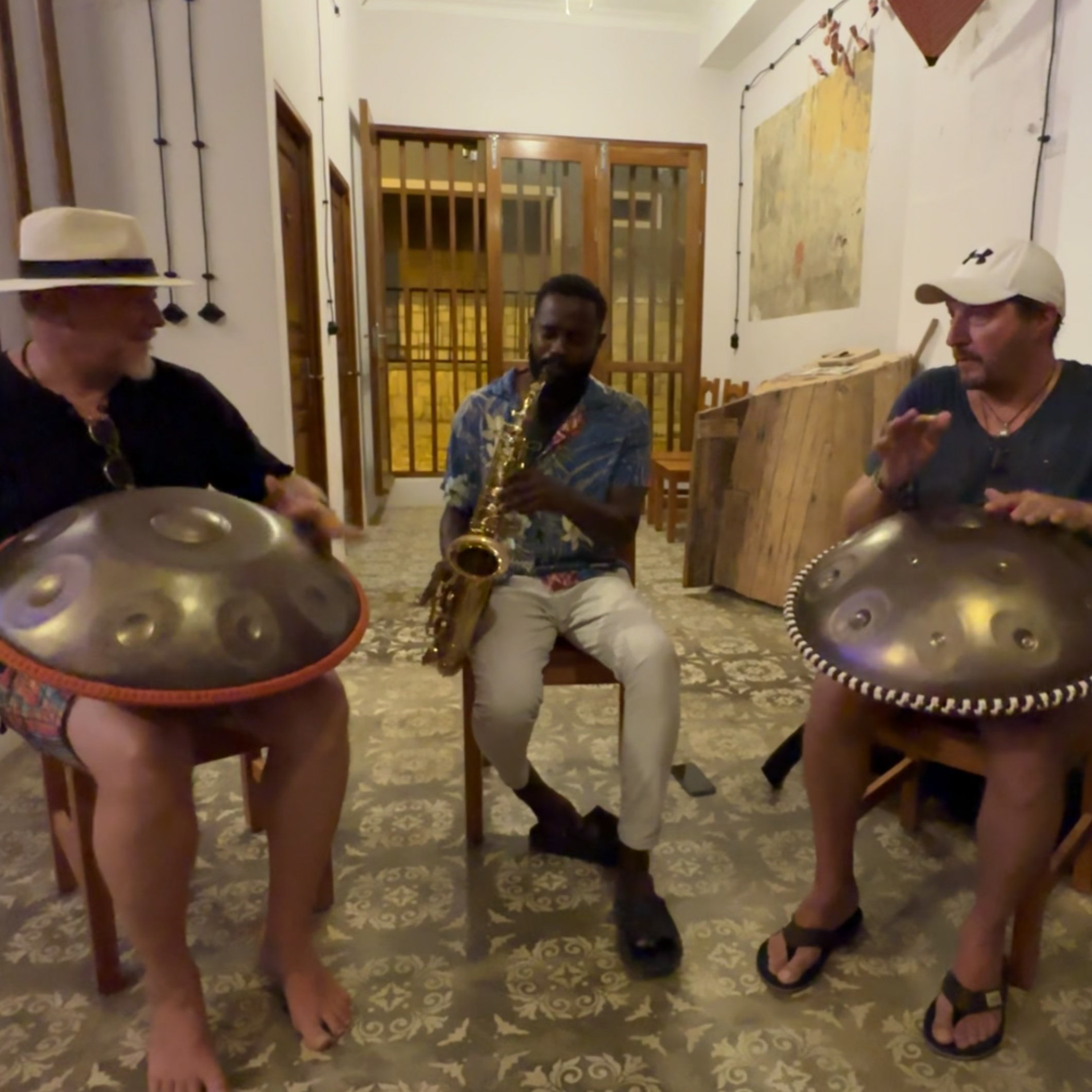 Sal Rei
Here comes a second song from Cape Verde Island that we had the privilege of improvising with Morais. We have never played this song together before. Everything starts with a beat pattern. The second handpan adds to the pattern and the sax starts to solo. We are always amazed how in a few milliseconds a connection on an emotional and musical basis is created between people. This is a very happy feeling and fills the heart and soul. The happiness hormones flood the whole body. Hallelujah and thank you. Since we had played the song for the first time, there was no name for the song. The most obvious was the place where we had played, Sal Rei. If you have a better idea, write it below in the comments. Maybe the song will get the title you suggested. Hit the keys!
Hier kommt ein zweiter Song von den Kapverden, den wir das Privileg hatten mit Morais improvisieren zu dürfen. Wir haben diesen Song niemals zuvor zusammen gespielt. Alles beginnt mit einem Beat-Pattern. Die zweite Handpan ergänzt das Pattern und das Sax beginnt zu solieren. Wir sind immer wieder erstaunt, wie in wenigen Millisekunden eine Verbindung auf emotionaler und musikalischer Basis zwischen Menschen entsteht. Das ist ein sehr beglückendes Gefühl und erfüllt das Herz und die Seele. Die Glückshormone überfluten den ganzen Körper. Halleluja und Danke. Da wir den Song zum ersten Mal gespielt hatten, gab es keinen Namen für den Song. Am naheliegendsten war der Ort, an dem wir gespielt hatten, Sal Rei. Wenn ihr eine bessere Idee habt, schreibt es unten in den Kommentar. Vielleicht bekommt der Song dann den von dir vorgeschlagenen Titel. Haut in die Tasten! (2022)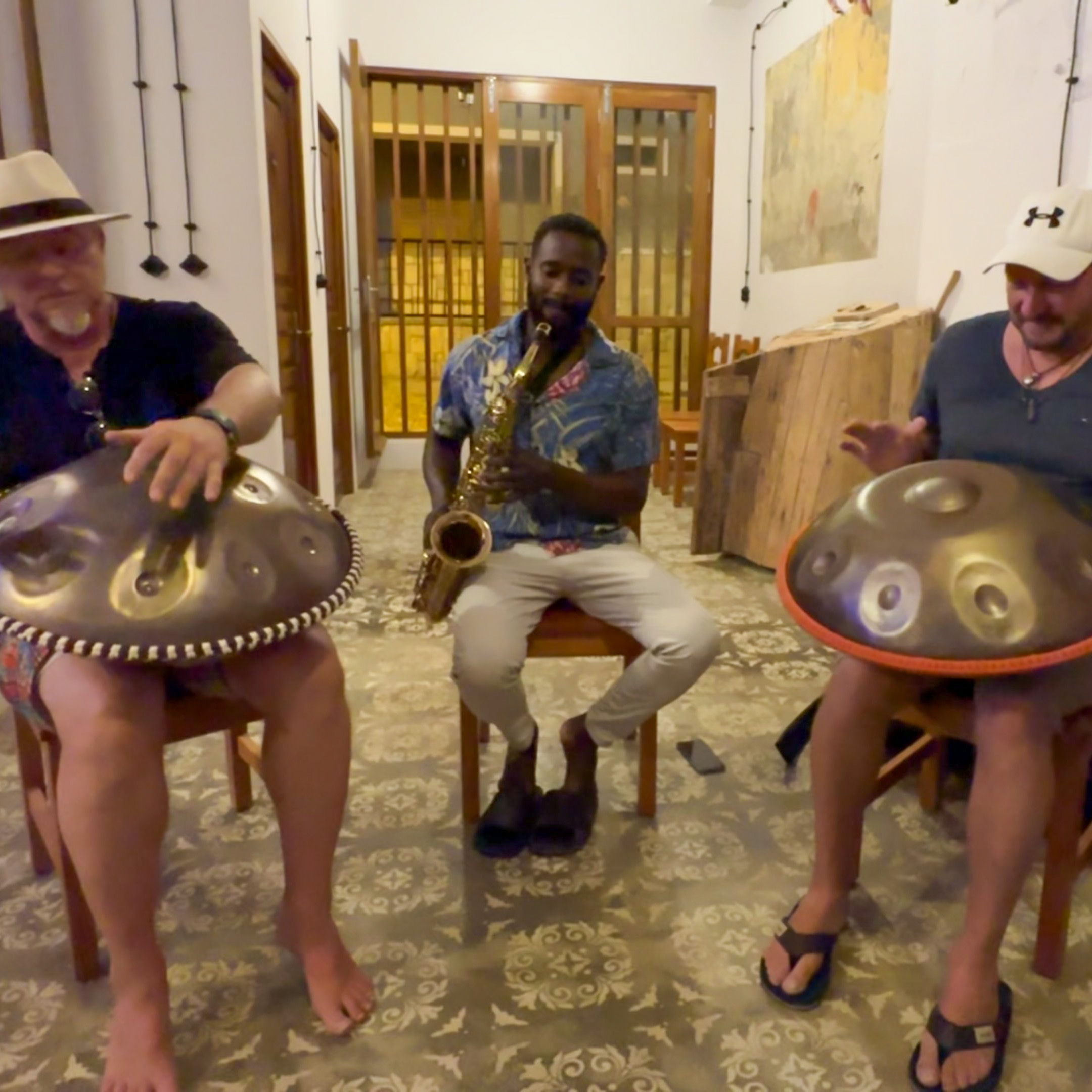 Boa Vista
Sometimes happiness is on the road! While looking for nice video spots on Boa Vista, an island of Cape Verde, we heard interesting saxophone sounds. We searched the narrow streets of Sal Rei for the source and found Morais in a shaded room of a old fisherman's house. Quickly it was clear, we want to play something together. Our song "Boa Vista", created the day before, had to be used for the jam. The vibes just flew back and forth between us. Dirk Sokol, the owner of the house, was listening and spontaneously invited us for a gig at his party two days later. That's where the recording was made. Again it sparked between us and we had the glow in our eyes and just goose bumps. Wow!!! What an unforgettable moment. We didn't see the dancers in the background until the video. Happiness is just on the street! Thank you Morais Almeida for the unique experience! Hopefully not unique. Likewise, thank you Dirk Sokol for putting so much spontaneity and trust in this chance encounter. We will be happy to come again! Promised! inGO and tOM
Manchmal liegt das Glück auf der Straße! Auf der Suche nach schönen Video-Spots auf Boa Vista, eine Insel der Kapverden, hörten wir interessante Saxophonklänge. Wir suchten in den kleinen Gassen von Sal Rei nach der Quelle und fanden Morais in einem schattigen Raum eines alten Fischerhauses. Schnell war klar, wir wollen zusammen was spielen. Unser am Tag vorher entstandener Song "Boa Vista" musste zum Jammen herhalten. Die Vibes sind zwischen uns nur so hin und her geflogen. Dirk Sokol, der Eigentümer des Hauses, lauschte und hat uns spontan für einen Gig zu seiner Party zwei Tage später eingeladen. Dort ist dann die Aufnahme entstanden. Wieder funkte es zwischen uns und wir hatten das Leuchten in den Augen und nur Gänsehaut. Wow!!! Was für ein unvergesslicher Moment. Die Tänzer im Hintergrund haben wir erst im Video gesehen. Das Glück liegt eben auf der Straße! Danke Morais Almeida für das einmalige Erlebnis! Hoffentlich nicht einmalig. Genauso danke Dirk Sokol, dass du soviel Spontanität und Vertrauen in diese Zufallsbegegnung gesetzt hast. Wir kommen gerne wieder! Versprochen! inGO und tOM. (2022)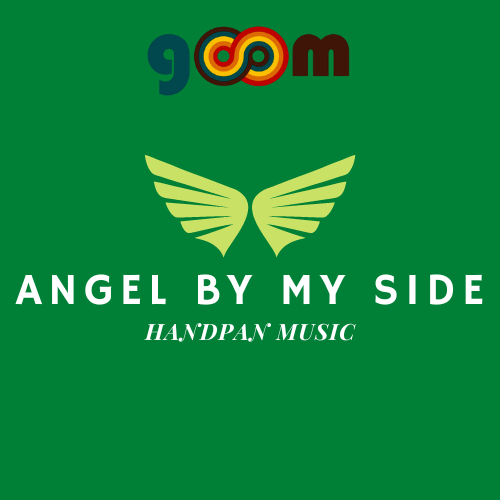 ANGEL BY MY SIDE
We are guests in this world only for a certain time. Therefore, it is good to become aware of this and understand the time as a gift and fill it with life and love. Good to know when you are sad, lonely or spiritual that angels accompany us and stand by our side. We connect with music, with them. In gratitude for the wonderful concert in the Martinskirche Fürth, we gladly share our latest song "Angel by my side".
Wir sind auf dieser Welt nur für eine bestimmte Zeit zu Gast. Deshalb ist es gut, sich dessen bewusst zu werden und die Zeit als Geschenk zu verstehen und mit Leben und Liebe zu füllen. Gut zu wissen, wenn man traurig, einsam oder spirituell ist, dass uns Engel begleiten und zur Seite stehen. Wir verbinden uns mit Musik, mit ihnen. Aus Dankbarkeit für das wunderbare Konzert in der Martinskirche Fürth teilen wir gerne unseren neusten Songs "Angel by my side". (2022)