PANTASTIC FLOW
When a handpan or pantam meets a synthesizer it becomes pantastic. Together with the mystical animations it transports us to unknown worlds. Flying through the infinite spaces of emotions. We see ourselves there in pantastic flow. (2021)
Credit Colin Jones: www.youtube.com/c/ccjmusic (@ccjmusic1 ) for animation
Wenn eine Handpan bzw. Pantam auf einen Synthesizer trifft wird es pantastisch. Zusammen mit den mystischen Animationen versetzt es uns unbekannte Welten. Fliegen durch die unendlichen Weiten der Emotionen. Wir sehen uns dort in Pantastic Flow. (2021)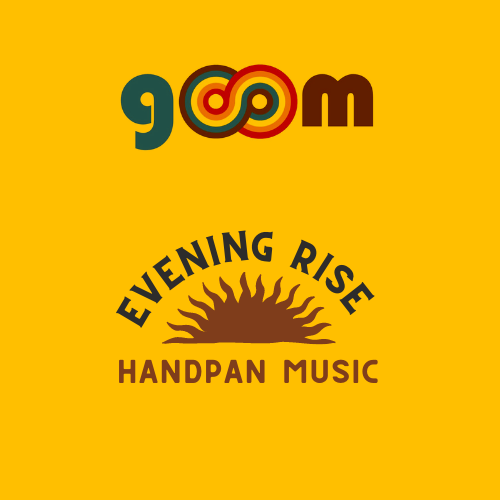 EVENING RISE
The unique atmosphere at Alexandra's RosenGarten & MondenHain in Mindelstetten inspired us to an experiment with the dear audience. One of our new songs is with vocals and made to be sung together. With "Evening rise" especially tOM has dared to sing. Together with the audience at sunset has become a great and soulful experiment. Many thanks to all who participated. (2021)
Die besondere Stimmung bei Alexandra im RosenGarten & MondenHain in Mindelstetten hat uns zu einem Experiment mit den lieben Zuschauern angestiftet. Einer unserer neuen Songs ist mit Gesang und dafür gemacht zusammen gesungen zu werden. Mit "Evening rise" hat sich insbesondere tOM getaut zu singen. Gemeinsam mit den Zuschauern ist beim Sonnenuntergang ein tolles und beseelendes Experiment geworden. Vielen Dank an Alle die mitgemacht haben. (2021)
WAVES FROM HEAVEN
There are places where you immediately feel at home. Alexandra's RosenGarten & MondenHain in Mindelstetten is such a unique place. Magic and spirituality can be felt everywhere. We like to let the positive vibrations affect us and fly on the "Waves from Heaven" into beautiful spheres. Thank you Alexandra for allowing us to be there and share something so beautiful and fulfilling with all your guests. Love is everywhere where you allow it. (2021)
Es gibt Orte an denen du dich sofort zu Hause fühlst. Der RosenGarten & MondenHain von Alexandra in Mindelstetten ist ein solcher besonderer Ort. Magie und Spiritualität ist überall zu spüren. Die positiven Schwingungen lassen wir gerne auf uns wirken und fliegen auf den "Waves from Heaven" in wunderschöne Sphären. Danke Alexandra, dass wir dort sein durften und mit all deinen Gästen so etwas Schönes und Erfüllendes teilen konnten. Liebe ist überall wo du es zulässt.  (2021)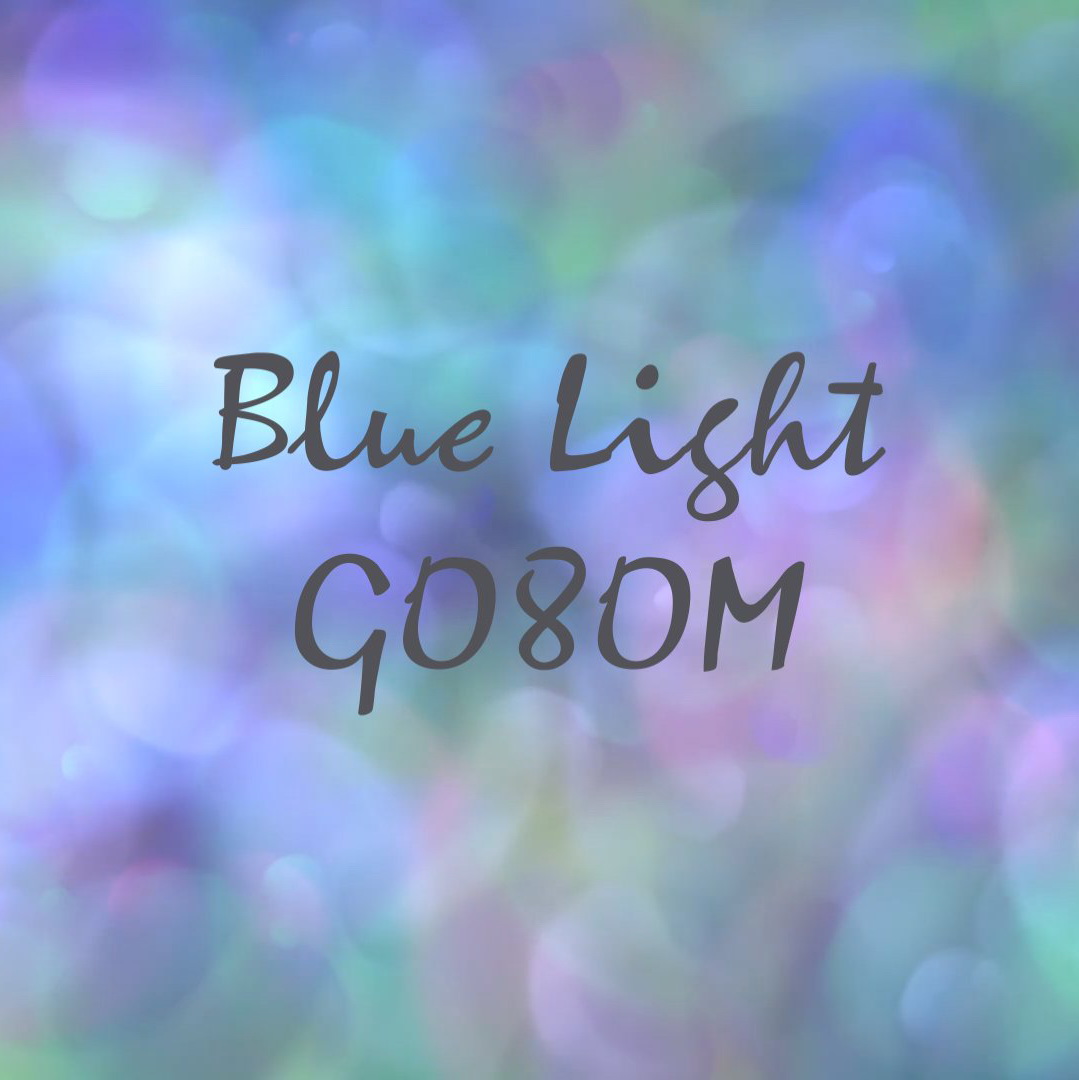 BLUE LIGHT
This time we tried something new. Inspired by very beautiful animation videos, we combined our music with visual creations. Let's see what comes out of it. We let ourselves be surprised. Let us surprise you too.(2021)
Animation by Colin Jones
Diesmal haben wir etwas Neues ausprobiert. Inspiriert von sehr schönen Animationsvideos haben wir unsere Musik mit visuellen Kreationen verbunden. Mal sehen was weiter daraus wird. Wir lassen uns überraschen. Lass euch auch überraschen. (2021)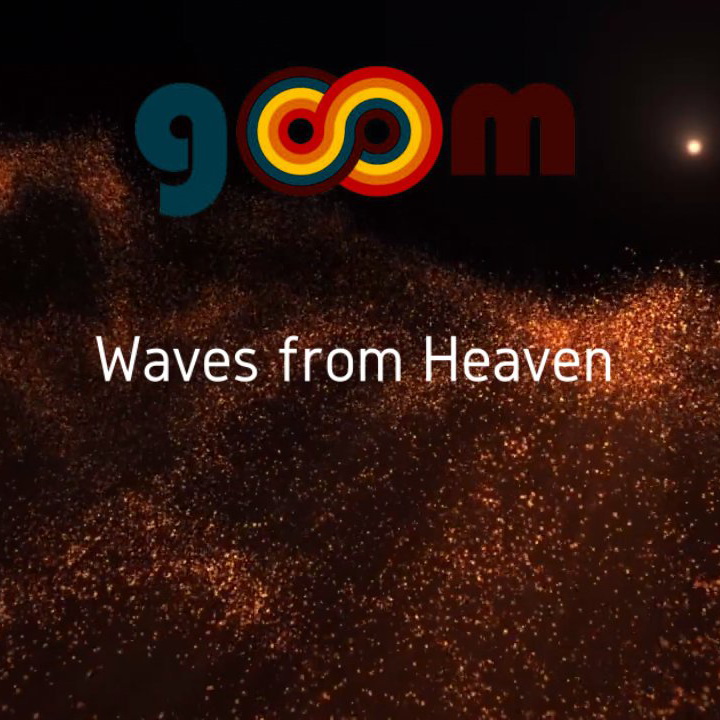 WAVES FROM HEAVEN
We recently received a masterpiece of handpan metalwork from Jordi in Barcelona. What can we say. Right from the very beginning, we were thrilled by the fine and balanced tuning of the F2 Low Voyager. The tones go straight to our hearts and souls. So that our C # Anasiska from Clemens doesn't get mad about the new sister, we improvised a song with both instruments.What came out of the vibrations of both instruments is a wonderful fusion of waves, "Waves from Heaven". But listen for yourself! (2021) 
Credit: Colin Jones for the great animations
Vor kurzem haben wir ein Meisterwerk der Handpan Metallbaukunst von Jordi aus Barcelona erhalten. Was sollen wir sagen. Von Anfang an haben uns die feinen und ausbalancierten Stimmungen der F2 Low Voyager begeistert. Die Töne gehen direkt in unsere Herzen und Seelen. Damit unser C # Anasiska von Clemens nicht sauer wird ob der neuen Schwester, haben wir ein Song mit beiden Instrumenten improvisiert. Was da aus den Schwingungen beider Instrumente herausgekommen ist, ist eine wunderbare Verschmelzung von Wellen, eben "Waves from Heaven". Aber hört selbst! (2021)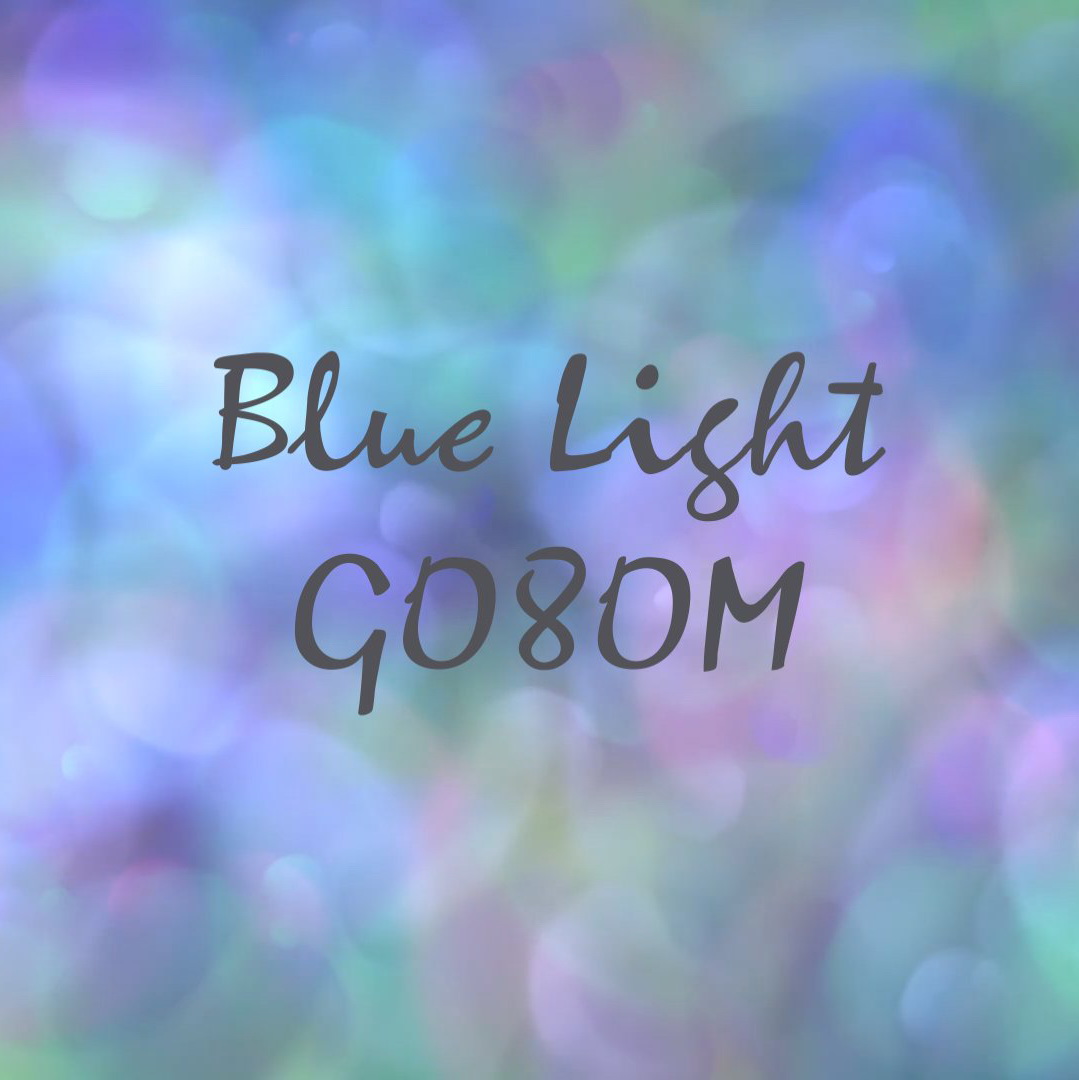 BLUE LIGHT
This time we tried something new. Inspired by very beautiful animation videos, we combined our music with visual creations. Let's see what comes out of it. We let ourselves be surprised. Let us surprise you too.(2021)
Animation by Colin Jones
Diesmal haben wir etwas Neues ausprobiert. Inspiriert von sehr schönen Animationsvideos haben wir unsere Musik mit visuellen Kreationen verbunden. Mal sehen was weiter daraus wird. Wir lassen uns überraschen. Lass euch auch überraschen. (2021)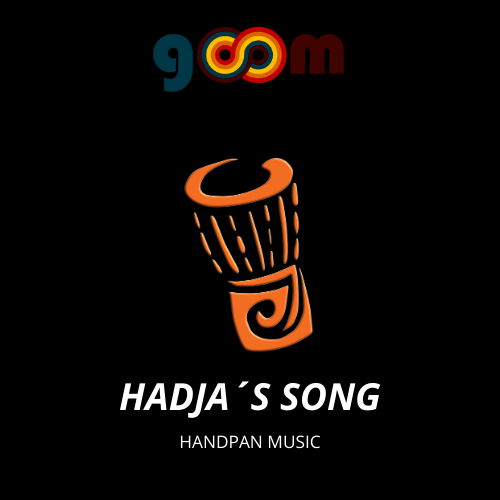 HADJA´S SONG
BoAfriCo meets GO8OM – Two years ago we played live with our Handpans for the first time. At a concert of our West African drum group BoAfriCo in Essingen. We named our composition for our singer Handja Safi (Guinea) "Hadja's Song". In addition to the singing we were accompanied by the djembe master Kassim Traoré (Mali) and the BoAfriCo background singers. The festival provided a great backdrop. Pure goosebumps! (2019)
BoAfriCo meets GO8OM – Zwei Jahre ist es jetzt her, dass wir mit unseren Handpans zum ersten Mal live gespielt haben. Bei einem Konzert unserer westafrikanischen Trommelgruppe BoAfriCo in Essingen. Wir haben unsere Komposition nach unserer Sängerin Handja Safi (Guinea) benannt "Hadja´s Song". Zusaätzlich zum Gesang wurden wir vom Djembemeister Kassim Traoré (Mali) und dem BoAfriCo Background SängerInnen begleitet. Das Festival hat eine tolle Kulisse geboten. Gänsehaut pur! (2019)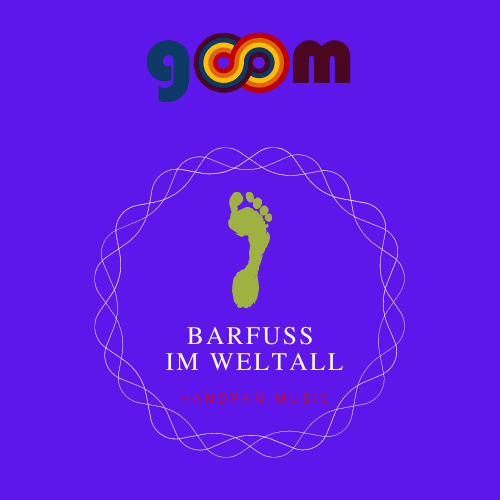 BARFUSS IM WELTALL
Barfuss im Weltall = Barefoot in space
Finally it's getting to be spring and we can make music outdoors again.The spring sun has probably clouded our brains with its warming rays. How else is the song title explainable. The beat of the new song has carried us away without a doubt. Hopefully you too. Have fun! (2021)
Endlich wird es langsam Frühling und wir können wieder im Freien musizieren. Die Frühlingssonne hat uns wohl mit ihren wärmenden Strahlen das Hirn vernebelt. Wie ist sonst der Songtitel erklärbar. Der Beat vom neuen Song hat uns ohne Zweifel mitgerissen. Euch hoffentlich auch. Viel Spaß! (2021)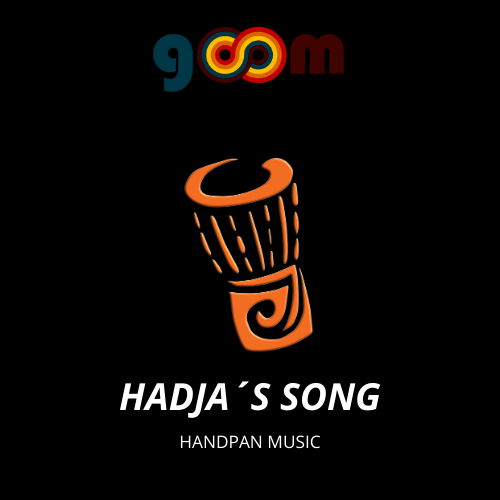 HADJA´S SONG
BoAfriCo meets GO8OM – Two years ago we played live with our Handpans for the first time. At a concert of our West African drum group BoAfriCo in Essingen. We named our composition for our singer Handja Safi (Guinea) "Hadja's Song". In addition to the singing we were accompanied by the djembe master Kassim Traoré (Mali) and the BoAfriCo background singers. The festival provided a great backdrop. Pure goosebumps! (2019)
BoAfriCo meets GO8OM – Zwei Jahre ist es jetzt her, dass wir mit unseren Handpans zum ersten Mal live gespielt haben. Bei einem Konzert unserer westafrikanischen Trommelgruppe BoAfriCo in Essingen. Wir haben unsere Komposition nach unserer Sängerin Handja Safi (Guinea) benannt "Hadja´s Song". Zusaätzlich zum Gesang wurden wir vom Djembemeister Kassim Traoré (Mali) und dem BoAfriCo Background SängerInnen begleitet. Das Festival hat eine tolle Kulisse geboten. Gänsehaut pur! (2019)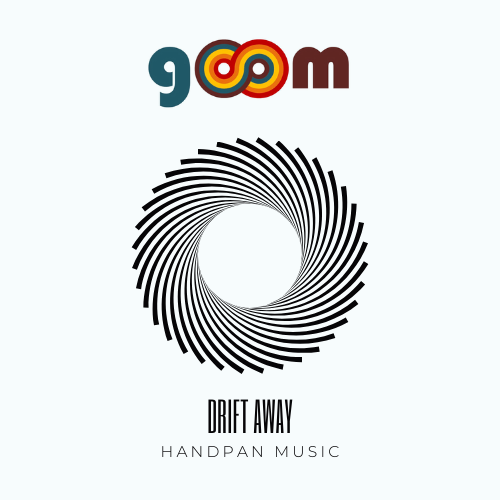 DRIFT AWAY
We still can´t play where we would like. So we continue to make the best of it and let ourselves be driven by our feelings. New song is called "Drift away" and wants to take you with us. Have fun. (2021)
Nach wie vor können wir nicht dort spielen wo wir gerne möchten. So machen wir weiter das Beste aus der Situation und lassen uns mit unseren Gefühlen treiben. Der neue Song heißt "Drift away" und möchte euch mit uns treiben lassen. Viel Spaß! (2021)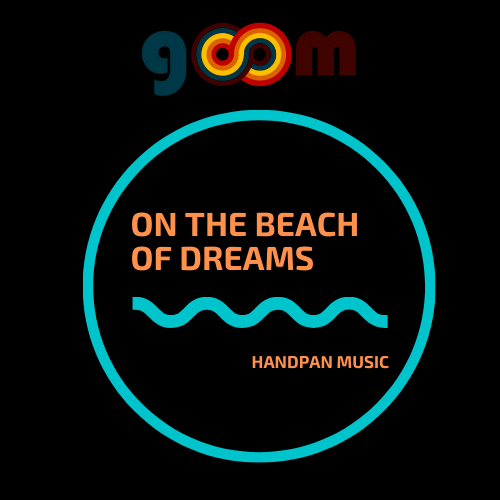 ON THE BEACH OF DREAMS
When we can't travel to the places of our desires, we dream ourselves there with our music. On the beach of dreams. Let's feel the warmth of the sun on our skin. The back nestles in the sand warmed by the sun. Together with our loved ones and people who are important to us, we watch the sun slowly sink into the sea at the horizon with all imaginable shades of red. Pure joy of life. (2021)
Wenn wir nicht an die Orte unserer Sehnsüchte reisen können, träumen wir uns mit unserer Musik dort hin. An den Strand der Träume. Lass uns die Wärme der Sonne auf der Haut spüren. Der Rücken schmiegt sich in den von der Sonne gewärmten Sand. Zusammen mit unseren Liebsten und Menschen die uns wichtig sind beobachten wir, wie die Sonne mit allen nur denkbaren Rottönen langsam am Horizon im Meer versinkt. Lebensfreude pur. (2021)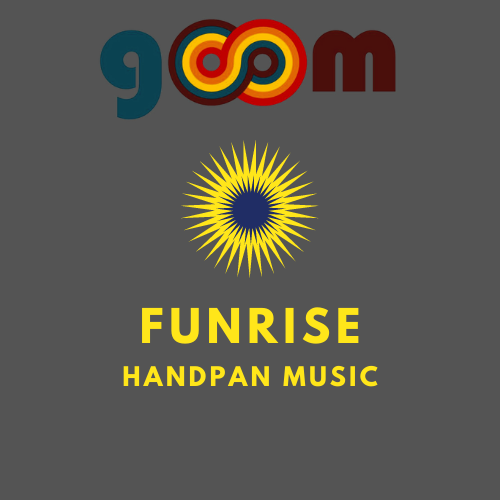 Funrise
tOM has brought a new melody with him. Intuitively, it turned into an extremely groovy and jazzy song that made our fun and spirits rise tremendously. Especially the interesting overtone vibrations filled our hearts. So we quickly shot a home video to share it with you. Hopefully the song will also raise your fun. (2021)
tOM hat eine neue Melodie mitgebracht. Intuitive ist daraus ein extrem groovender und jazziger Song entstanden, der unsere Freude und Laune extrem ansteigen ließ. Besonders die interessanten Obertonschwingungen haben unsere Herzen erfüllt. So haben wir auf die Schnelle ein Home-Video gedreht um es mit euch zu teilen. Hoffentlich hebt der Song auch eure Freude. (2021)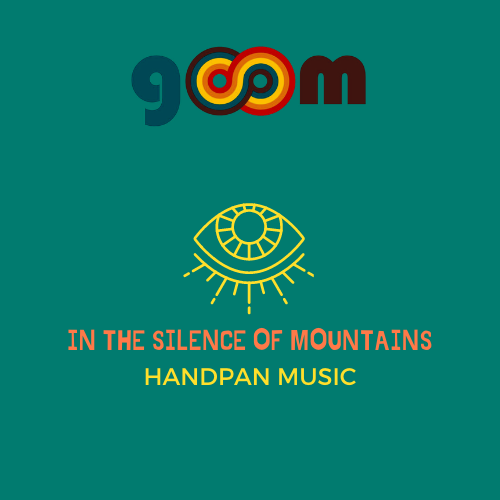 In the silence of mountains
During the summer holidays, inGO was in the Alps. There, far up near the clouds, there is a pleasant hypnotic silence. You can gaze into the distance for hours and time flies by. Completely in the here and now. (2021)
In den Sommerferien war inGO in den Alpen. Dort, weit oben in der Nähe der Wolken, herscht eine angenehme hypnotische Stille. Stundenlang kann der Blick in die Weite gehen und die Zeit verrinnt wie im Flug. Ganz im hier und jetzt. (2021)
GO8OM Live in Röthenbach (Heilig Kreuz Kirche)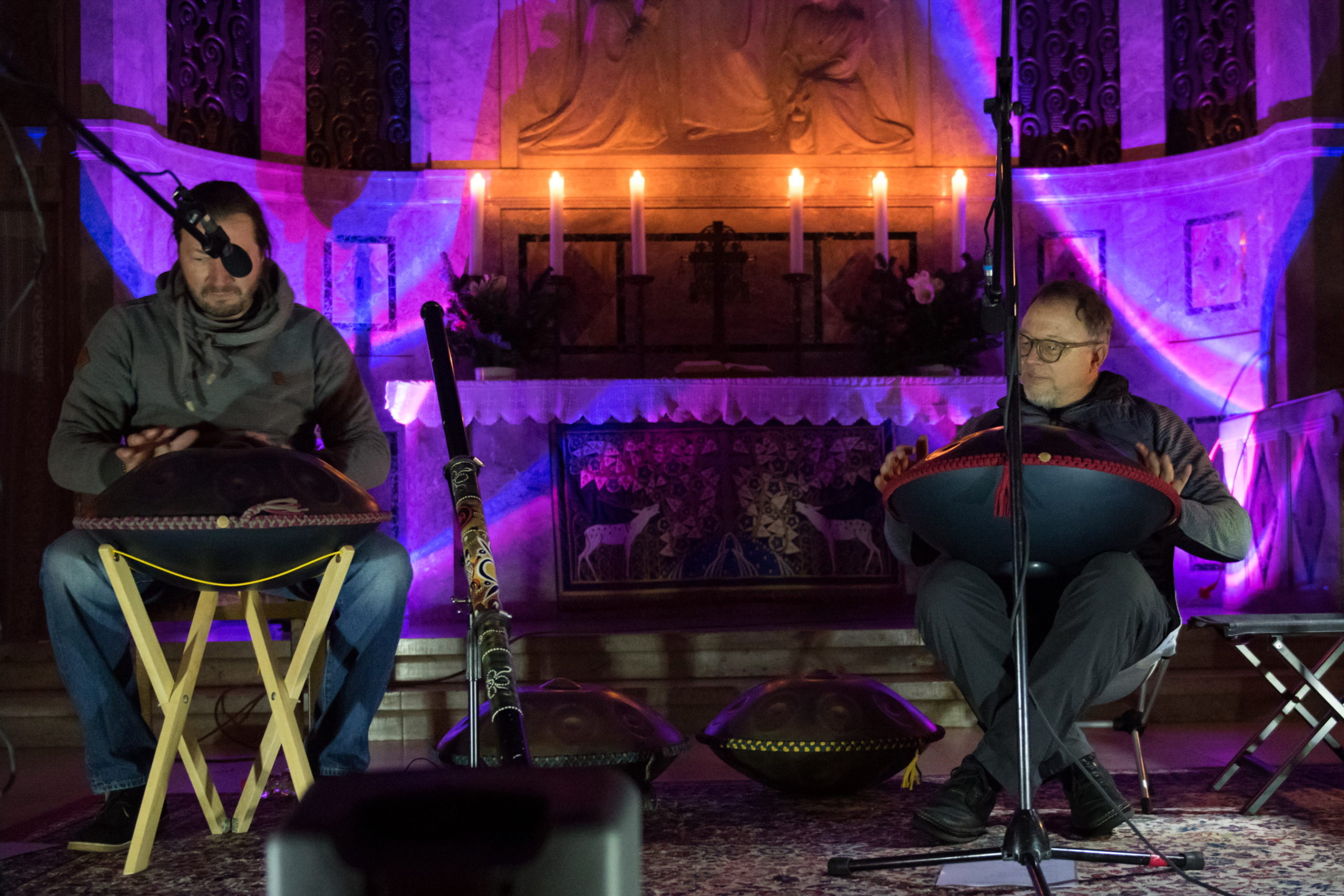 Sometimes angels land at selected places, or at least it feels like it. This time we were allowed to make an atmospheric contribution with our handpan music at a Christmas service in the Heilg Kreuz Church in Röthenbach. The acoustics in the church were fantastic and just made for the spherical sounds. It was unique how they spread out and yet touched us intensely. Wow!
Especially in this unusual time we learned that besides health, music is very important for us. It gives us and people hope, joy, peace and love.
Many thanks to Pastor Heike Block-Mielke and the many helpers from the Röthenbach parish for making it such a success. Many thanks to Cornelia and Jürgen for the camera assistance.
Manchmal landen Engel an ausgewählten Orten oder es fühlt sich zumindestens so an. Diesmal durften wir bei einer weihnachtlichen Andacht in der Heilg Kreuz Kirche in Röthenbach mit unserer Handpan Musik einen stimmungvollen Beitrag leisten. Die Akustik im Kirchenraum war fantastisch und geradezu wie geschaffen für die sphärischen Klänge. Einzigartig wie sie sich ausbreiteten und uns doch intensiv berührten. Wahnsinn!
Gerade in dieser ungewöhnlichen Zeit haben wir gelernt, dass neben der Gesundheit, Musik für uns sehr wichtig ist. Sie gibt uns und den Menschen Hoffnung, Freude, Frieden und Liebe.
Vielen Dank an Pfarrerin Heike Block-Mielke und die vielen Helfenden der Kirchengemeinde Röthenbach für das Gelingen. Sowie vielen Dank an Cornelia und Jürgen für die Kameraassistenz.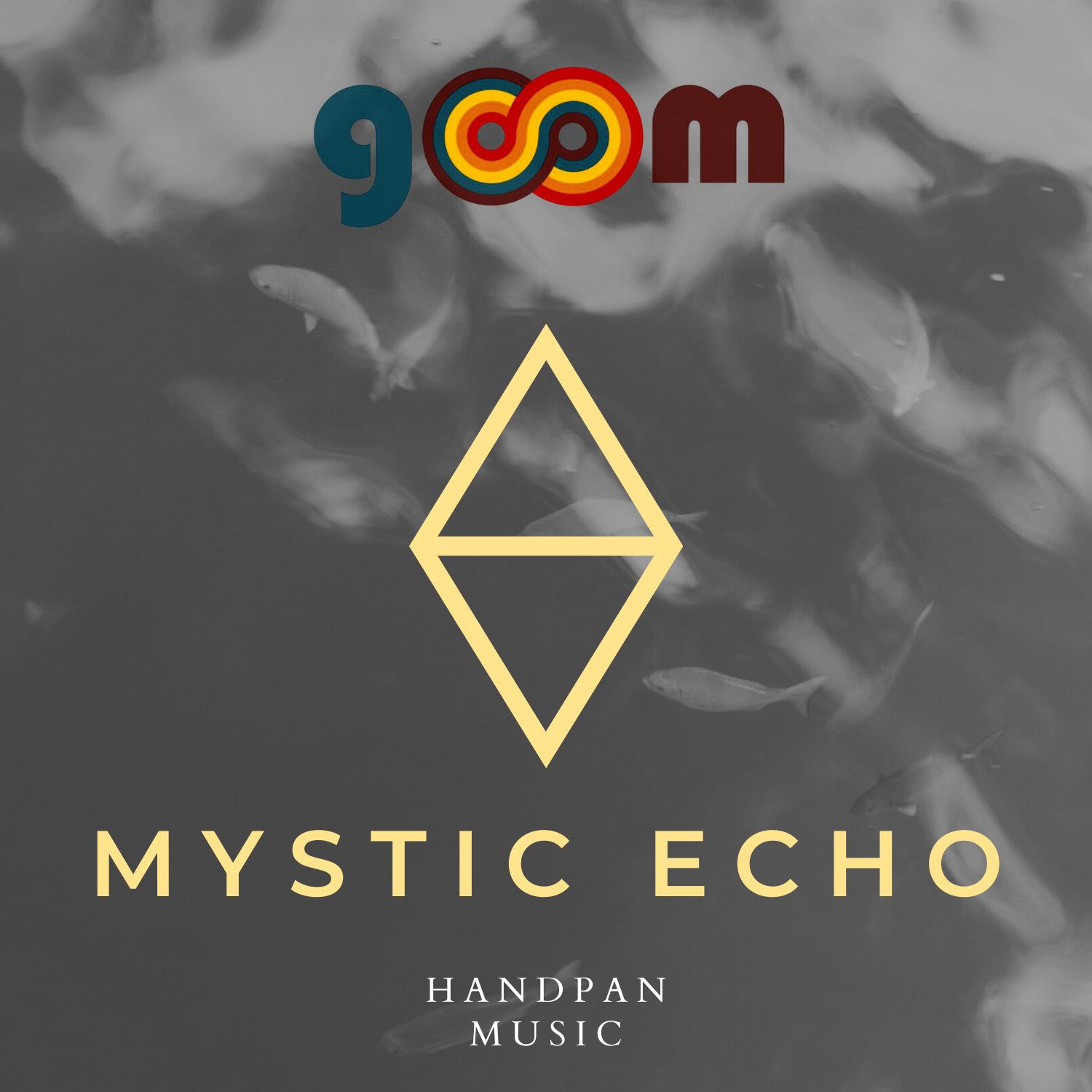 Mystic Echo
Where something has passed away, new things arise. In Hersbruck in the Nuremberg area we have found an artistically inspiring place. One of these lost places that overcomes the old structures through creativity. You just have to dare. (2020)
Wo etwas vergangen ist, entsteht Neues. In Hersbruck im Raum Nürnberg haben wir einen künstlerisch inspirierenden Ort gefunden. Einen dieser verlorenen Orte, der die alten Strukturen durch Kreativität überwindet. Man muss es nur wagen. (2020)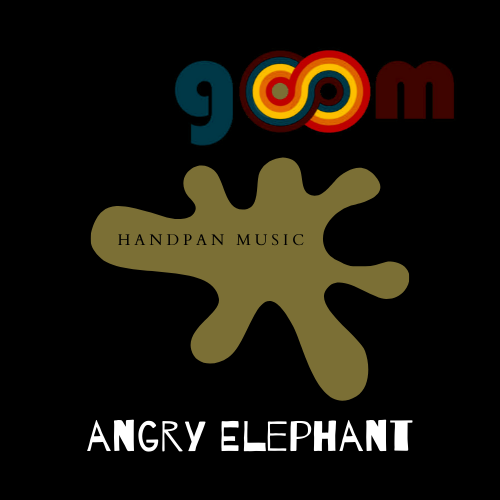 Angry Elephant
Playing handpan is actually a centering and calming activity. You trot comfortably like an elephant through the savannah. You are completely with yourself. One of us somehow gets lost in this song. It happens rarely. But be careful when an elephant gets angry. (2020)
Handpan zu spielen ist eigentlich eine dich zentrierende und beruhigende Betätigung. Man trottet so wie ein Elefant gemütlich durch die Savanne. Du bist ganz bei dir. Bei diesem Song geht einer von uns irgendwie durch. Es kommt selten vor. Aber Vorsicht wenn ein Elefant ärgerlich wird. (2020)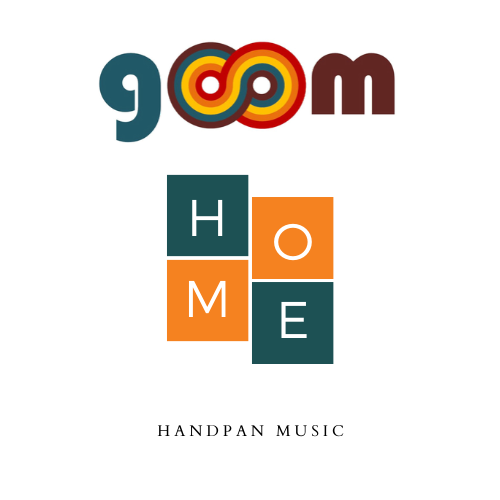 Home
The octagonal shaman drum exerts a very special fascination. Just like the handpan, it is possible to let the vibrations fly in different directions. In these vibrations you can feel comfortable and at home. (2020)
Die achteckige Schamanentrommel übt auf eine ganz besondere Faszination aus. Genau so wie bei der Handpan ist es möglich die Schwingungen in unterschiedliche Richtungen fliegen zu lassen. In diesen Schwingungen kann man sich behütet und zu Hause fühlen. (2020)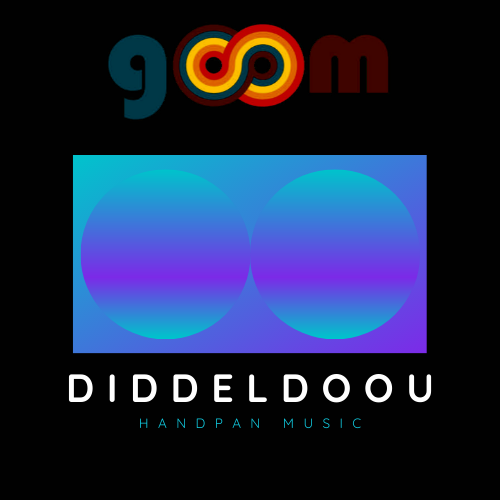 DIDDELDOOU
The song was performed at a beautiful place called Zant Mountain in  the Franconian Jura in the district of Amberg-Sulzbach in Bavaria. The view can wander around in all directions. (2020)
Dieser Song wurde an einem wunderschönen Ort namens Zant Berg im fränkischen Jura im Landkreis Amberg-Sulzbach in Bayern gespielt. Der Blick kann in alle Richtungen schweifen. (2020)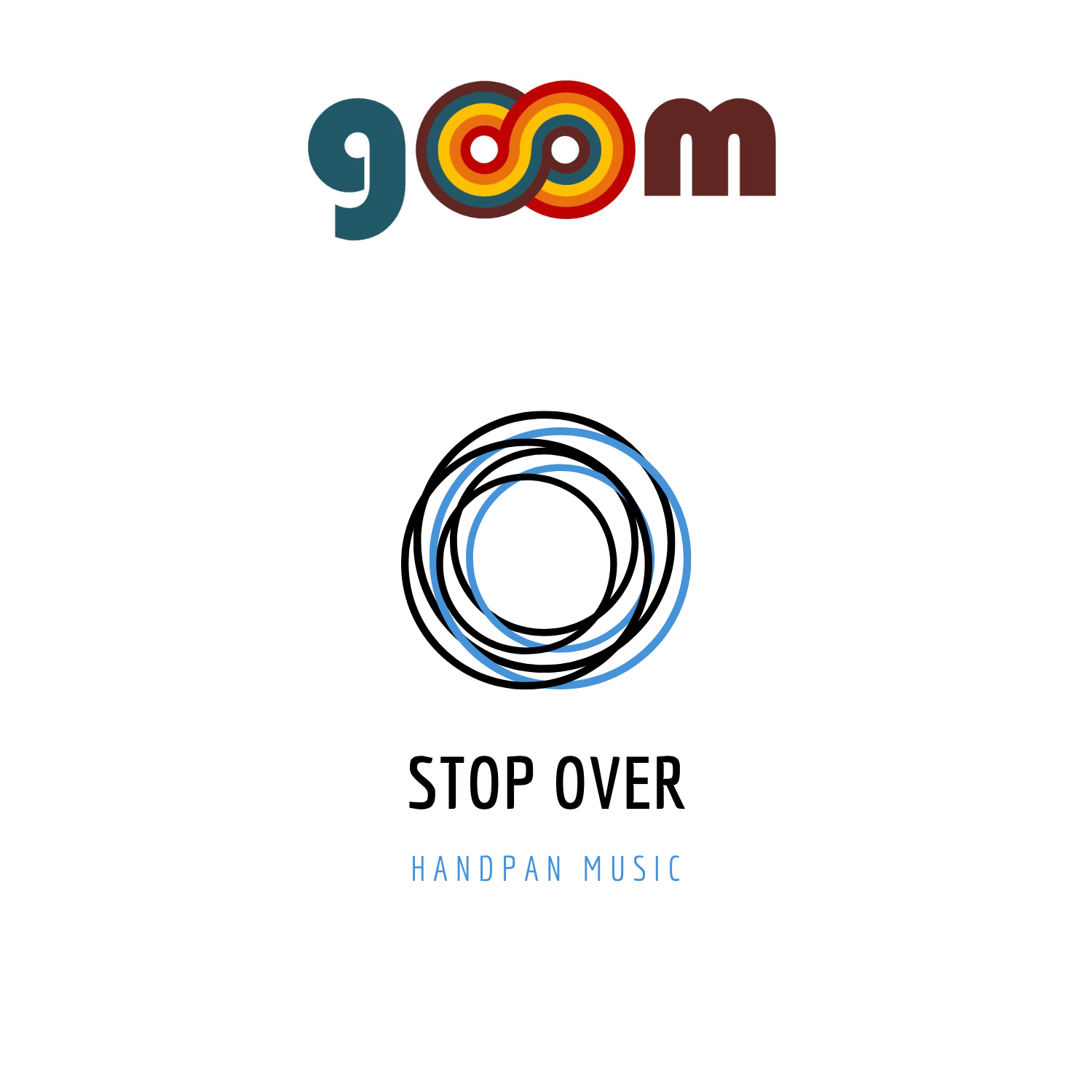 Stop over
What an experience. For the first time we played for dancers. Not just any dancers, but belly dancers. For Britta Fischer (alias Manjula) it was also a premiere. After a while it was a great and intuitive interaction of movement and music. Hopefullly we can do it again. It was great! Thanks girls! Follow Britta Fischer on Insta @brittamanjula (2020)
Was für eine Erfahrung. Zum ersten Mal haben wir für Tänzerinnen gespielt. Nicht irgendwelche, sondern Bauchtänzerinnen. Für Britta Fischer (alias Manjula) war es auch eine Premiere. Nach einer Weile war es ein tolles und intuitives Zusammenspiel von Bewegung und Musik. Hoffentlich können wir das nochmal machen. War toll! Danke Mädels! Folgt doch Britta Fischer auf Insta @brittamanjula (2020)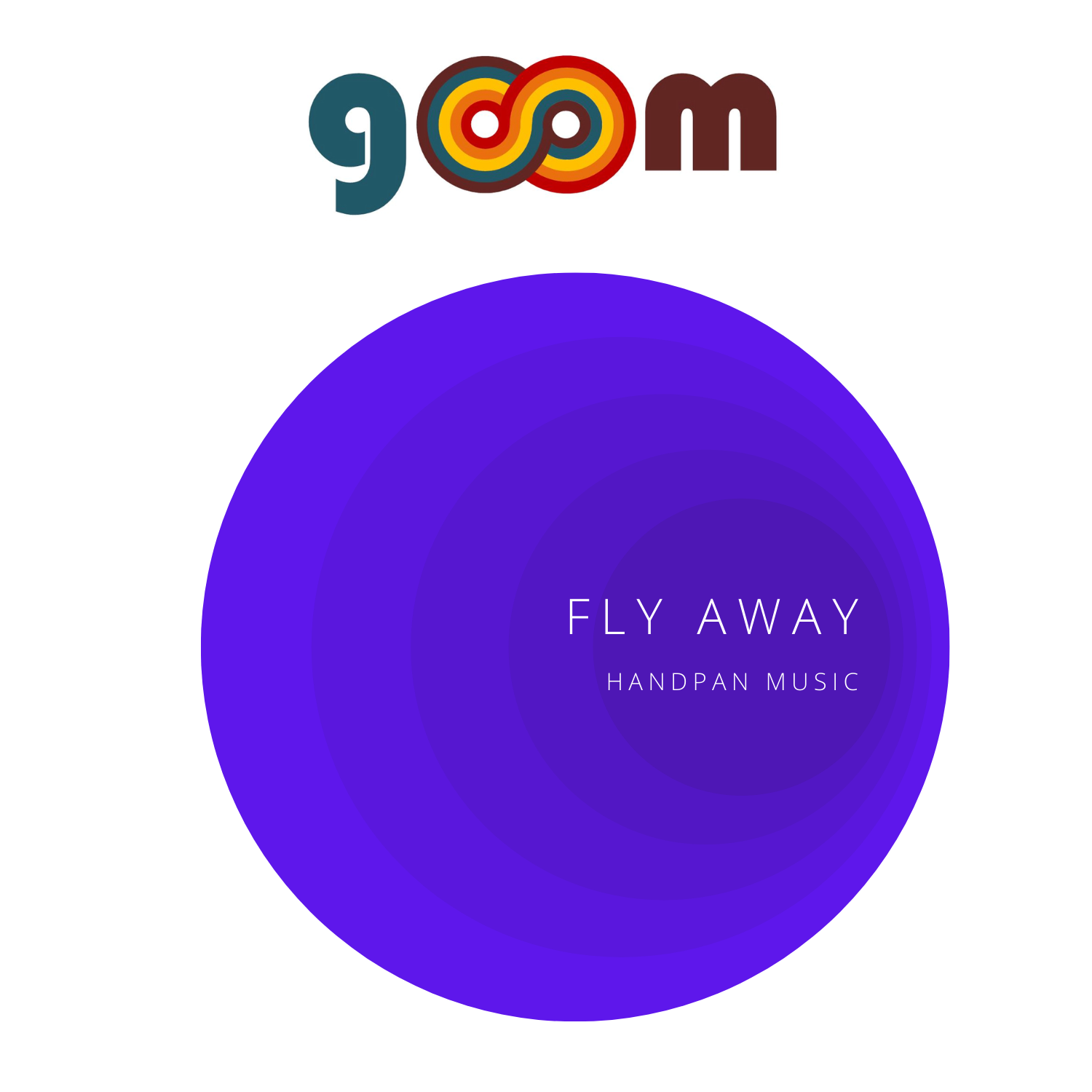 Fly away
This place is not just any place. It lets us go beyond us. We fly away. And since there are no coincidences, a plane actually takes off with us during the performance. Admittedly, this circumstance has already touched us a little. (2020)
Dieser Ort ist nicht irgendein Ort. Er lässt uns über uns hinausgehen. Wir fliegen weg. Und da es keine Zufälle gibt, hebt während der Darbietung tatsächlich ein Flugzeug mit uns ab. Zugegeben, dieser Umstand hat uns schon ein wenig berührt. (2020)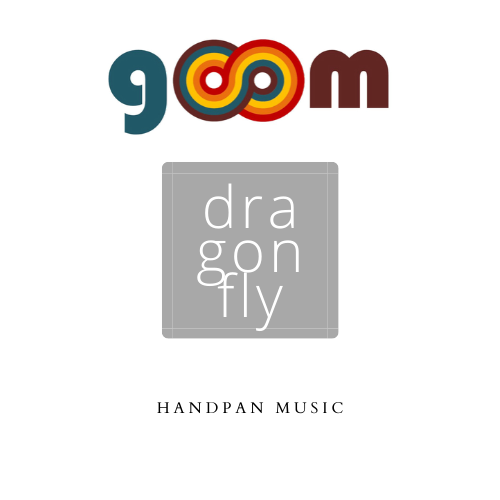 DRAGONFLY
The Lichtenegg castle ruins offer a breathtaking view. So close to the sky. From the Upper Palatinate Jura the sounds fly into the Franconian Jura and the Fichtel Mountains (2020)
Die Burgruine Lichtenegg bietet eine atemberaubende Aussicht. Dem Himmel so nahe. Vom Oberpfälzer Jura fliegen die Klänge in den Fränkischen Jura und ins Fichtelgebirge. (2020)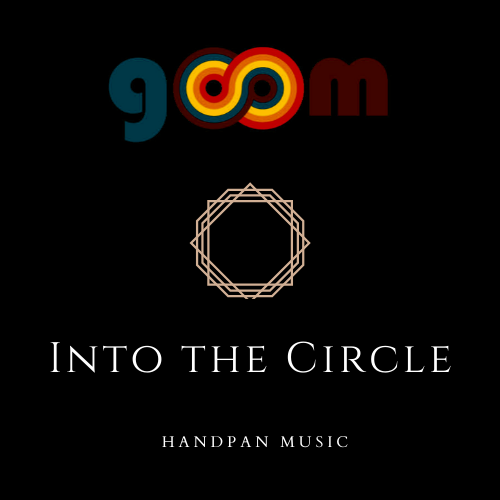 INTO THE CIRCLE
The Lichtenegg castle ruins offer a breathtaking view. So close to the sky. From the Upper Palatinate Jura the sounds fly into the Franconian Jura and the Fichtel Mountains (2020)
Die Burgruine Lichtenegg bietet eine atemberaubende Aussicht. Dem Himmel so nahe. Vom Oberpfälzer Jura fliegen die Klänge in den Fränkischen Jura und ins Fichtelgebirge. (2020)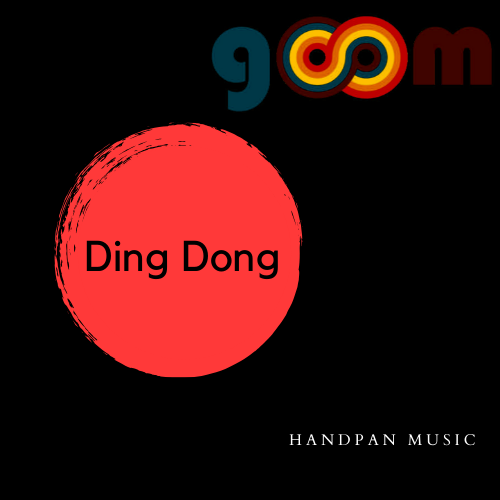 DING DONG
The song was performed at a beautiful place called Zant Mountain in  the Franconian Jura in the district of Amberg-Sulzbach in Bavaria. The view can wander around in all directions. (2020)
Dieser Song wurde an einem wunderschönen Ort namens Zant Berg im fränkischen Jura im Landkreis Amberg-Sulzbach in Bayern gespielt. Der Blick kann in alle Richtungen schweifen. (2020)